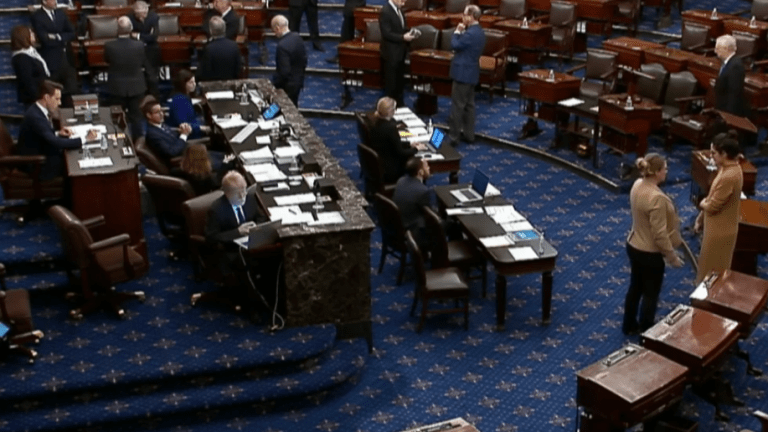 Democrats block Senate action on stimulus bill a second time
A key Senate vote to move ahead with an economic stimulus plan failed for a second time after it was rejected by the Democrats.
Despite the failed vote, Senate Minority Leader Chuck Schumer says that he is hopeful that a resolution could soon be reached.
"We are very close to reaching a deal. Very close. And our goal is to reach a deal today and we're hopeful, even confident, that we will meet that goal," he said. "Once we have an agreement that everyone can get behind, we're prepared to speed up the consideration of that agreement on the floor."
Majority Leader Mitch McConnell slammed the Democrats for shooting down the package. He says that the delay is hurting the economy.
"The markets are tanking once again because this body can't get its act together," he said. "This has to stop," McConnell said, adding, "The country is out of time."
The coronavirus death toll continues to climb, and as more American lives are lost, people grow more desperate and more uncertain about what the future holds for them.
"The American people expect us to act tomorrow and I want everyone to fully understand if we aren't able to act tomorrow it will be because of our colleagues on the other side continuing to dicker when the country expects us to come together and address this problem," McConnell said.
Schumer says that as soon as a deal is reached, the new bill will be rushed to a vote, but valuable time is being lost in the meantime.