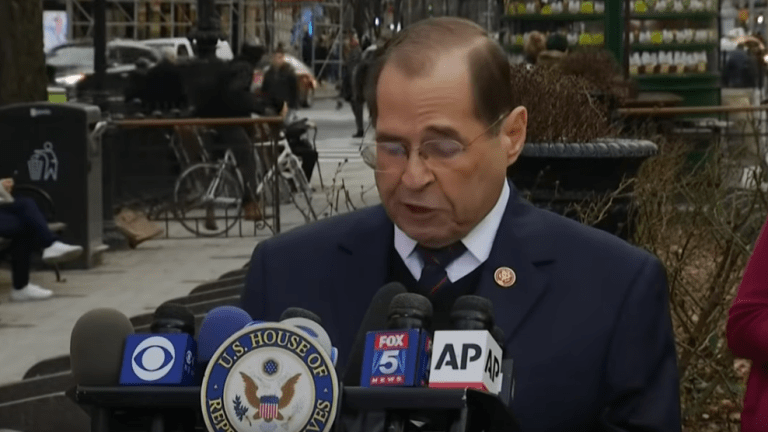 Democrats Begin Impeachment Inquiry into President Trump
House Judiciary Committee Chairman Jerrold Nadler (D-N.Y.) said that his House panel is conducting an impeachment inquiry into President Trump.
"This is formal impeachment proceedings," Nadler said in an interview with CNN's Erin Burnett. "We are investigating all the evidence, we're gathering the evidence. And we will at the conclusion of this — hopefully by the end of the year — vote to vote articles of impeachment to the House floor. Or we won't. That's a decision that we'll have to make. But that's exactly the process we're in right now."
The House has been dragging their feet when it comes to impeaching Trump, and that is mostly down to Speaker of the House Nancy Pelosi's reluctance to do so.
"If you're going to go, you've got to go. If the goods are there, you must impeach. And censure is nice, but it is not commensurate with the violations of the Constitution — should we decide that's the way to go," she added per The Hill back in June. "That's my view."
In May., Pelosi has accused Trump of a cover-up.
"We do believe that it is important to follow the facts, we believe that no one is above the law, including the president of the United States, and we believe the president of the United States is engaged in a cover-up, in a cover-up," she told reporters on Capitol Hill.
Some are fearful that impeachment proceedings could work in Trump's favor, but Nadler is unafraid.
"The fact is, we are doing an investigation. We are investigating the facts, investigating the evidence," Nadler said. "We are going into court to get witnesses all with a view toward deciding and recommending to the House whether to impeach the president."