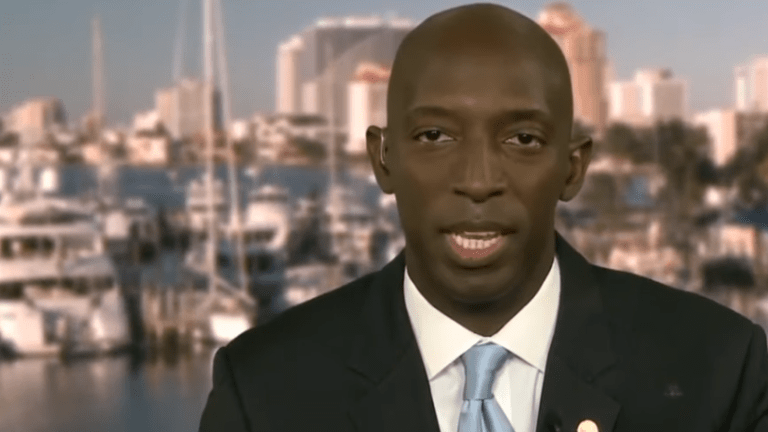 Democrat Wayne Messam announces he is running for president
Florida Mayor Wayne Messam has announced that he is running for president in the upcoming 2020 elections.
In the video, Messam detailed his Jamaican roots, before his father left for Florida to work in a sugar cane field.
"I'm passionate about the American dream because it is not a fictitious thing for me," Messam said. "It's real for me."
"America belongs to all of us. The promise of America belongs to all of us. That's why I'm going to be running for president. To be your champion," Messam continued video message.
"The problem in America as I see it is that we are not addressing these high-stake problems that we must deal with today. When you have a senior citizen who can't afford her prescription medicine, Washington is broken," he continued in the video.
"When our scientists are telling us if we don't make drastic changes today, the quality of our air will be in peril, Washington is broken," he continued. "Everyday people are graduating from universities with crippling debt, stifling they opportunity for financial mobility. That is what's broken with this country."
So far, Pete Buttigieg, the mayor of South Bend, Ind, Sen. Cory Booker (D-N.J.), Sen. Kamala Harris (D-Calif) the former mayor of Newark, N.J., and former San Antonio Mayor Julián Castro and more have all thrown their hats into the 2020 ring.
"The same prospects of the American dream that my father was able to achieve, we need to bring that back for every American," Messam concluded in the video.