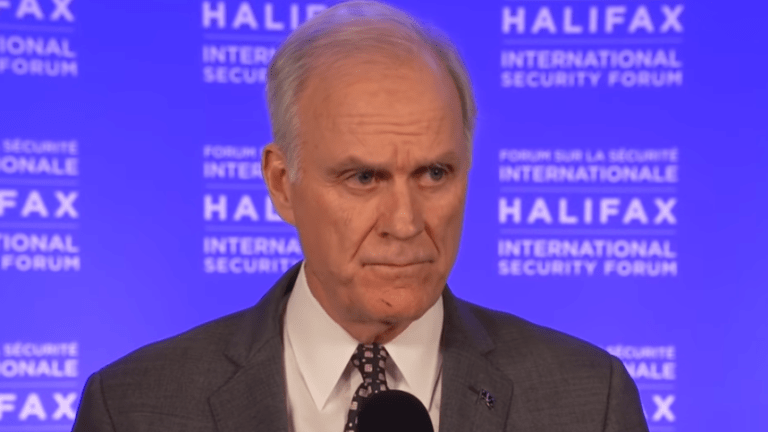 Defense Department fires Navy Secretary over Navy SEAL
Defense Secretary Mark Esper has asked for Navy Secretary Richard Spencer to resign, saying that he has lost confidence in the secretary and was "deeply troubled by this conduct." 
Navy SEAL Eddie Gallagher was pardoned by Trump for war crimes, but the Navy still wanted to remove his rank and his SEAL pin, which signifies his training and position as a SEAL.
"Spencer's private proposal to the White House — which he did not share with Esper over the course of several conversations about the matter — contradicted his public position on the Gallagher case, chief Pentagon spokesman Jonathan Hoffman said in a statement," per The Washington Post.
"Unfortunately, as a result, I have determined that Secretary Spencer no longer has my confidence to continue in his position," Esper said. "I wish Richard well."
Trump hopped Twitter to slam the Navy's handling of the case of Gallagher, the Navy SEAL, who was also acquitted of murder in the same trial.
"The Navy will NOT be taking away Warfighter and Navy Seal Eddie Gallagher's Trident Pin. This case was handled very badly from the beginning. Get back to business!" he tweeted.
Spencer did not agree with Trump and the Department of Defense and released his own statement, addressing the issue.
"Unfortunately, it has become apparent that in this respect, I no longer share the same understanding with the Commander in Chief who appointed me, in regards to the key principle of good order and discipline," he wrote.
Trump announced Sunday that Kenneth Braithwaite, the current ambassador to Norway, would replace Richard Spencer as the secretary of the Navy.