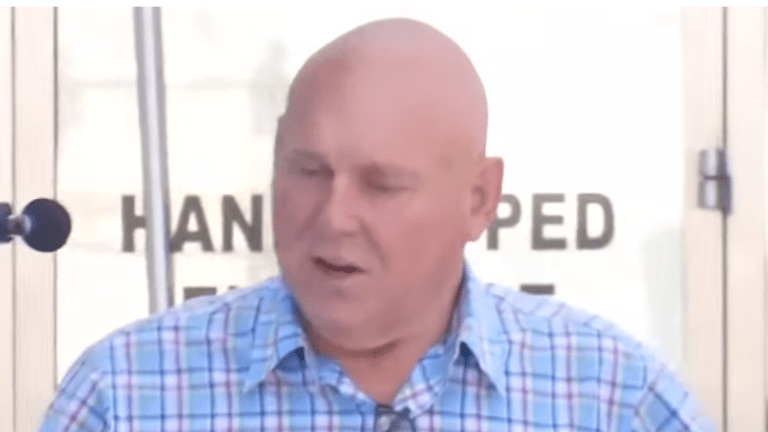 Dead Brothel Owner Wins Nevada Seat
He Modeled Himself After Trump And WON
A Nevada brothel owner has won a heavily GOP state legislative district.
Dennis Hof, a reality TV star, died last month after a weekend of partying.
According to NBC, Hof fashioned himself "as a Donald Trump-style Republican candidate." He ran against and defeated Democratic candidate, Lesia Romanov in the race for Nevada's 36th Assembly District.
Officials will now have to select a Republican to run in his place.
Hof several brothels in Nevada, which is legal. Nevada is the only state in the country where brothels are legal. He also starred in the HBO adult reality series 'Cathouse' and was author of the book 'The Art of the Pimp: One Man's Search for Love, Sex, and Money."
Here is the book's synopsis:
Dennis Hof, proprietor of the world-famous Moonlite BunnyRanch brothel and the P.T. Barnum of prostitution, charts his path to fame and infamy, while dispensing homespun wisdom about sex, sales, money, and how to live as the country's most recognizable pimp.

In The Art of the Pimp, Dennis Hof offers a hilarious, insightful, behind-the-scenes look at life as the proprietor of The Moonlight BunnyRanch, the world's most famous legal brothel, and recounts his chaotic life as the king of America's sex industry. Hof, the star of HBO's critically lauded series Cathouse, reveals the tricks of turning tricks, the secrets of his outrageous marketing stunts, and scandalous details of his friendships with porn stars, prostitutes, and politicians. Readers will learn how Hof's "girls" negotiate the highest prices for sex, the dirty little secrets of getting men to fall in love with them, and the inside tales of "The Girlfriend Experience," the #1 requested menu item. The Art of the Pimp will take readers on a wild ride through his countless sexual conquests, romantic failures, and business successes.
Hof was found dead at his Love Ranch brothel by porn actor Ron Jeremy and a prostitute at the same brothel that shamed NBA player Lamar Odom was found unconscious in 2015.
The investigation into his death continues.