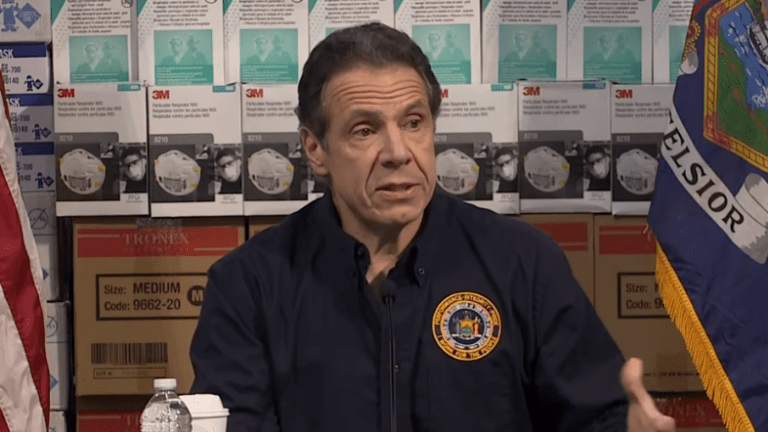 Cuomo disappointed with $2 trillion stimulus deal
New York Governor Andrew Cuomo is disappointed with the current agreement between the White House and the Senate over the tentative $2-trillion stimulus deal.
New York is one of the state's hit hardest by the spread of COVID-19. The country is dismally low on medical supplies and the number of residents testing positive for the virus grows larger by the day.
"The Senate is considering a $2 trillion bill, which is quote-unquote 'relief' for business, individuals and governments," Cuomo said during his daily briefing. "It would really be terrible for the state of New York."
"What does it mean for New York state? It means $3.8 billion. $3.8 billion sounds like a lot of money, but we're looking at a revenue shortfall of [as much as] $15 billion. This response to this virus has probably already cost us $1 billion, and it will probably cost us several billion dollars when we're done."
Cuomo is desperate for more help from the federal government. If nothing is done, the statewide shutdown could last as long as nine months.
"I spoke to our House congressional delegation this morning, I said to them 'this doesn't do it.' I understand the Senate theory and the Republican theory but we need the House to make adjustments."
He added, "We're not a big-spending state. I cut taxes every year. I have the lowest growth rate of the state budget in modern political history. We are frugal and we are efficient. I'm telling you these numbers don't work and I told the House members that we really need their help."