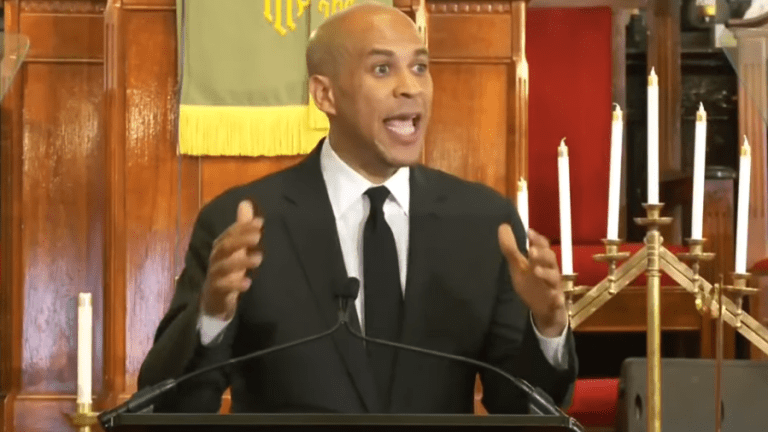 Cory Booker: 'White Supremacy has always been a Problem in our American Story'
Senator and presidential candidate Cory Booker has spoken out against White Supremacy following the recent mass shootings which shook the Country.
Booker stated that "bigotry was written into our founding documents" and that "white supremacy has always been a problem in our American story."
Speaking at the Emanuel AME Zion church which was rocked by a mass shooting back in 2015, Booker made his views on bigotry and racism in this country crystal clear:
"We are not called to tolerate injustice; we are called to combat it," Booker said. "We are not called to tolerate each other; we are called to love one another. . . . As much as much as white supremacy manifests itself in dangerous and deadly acts of terror, it is perpetuated by what is too often a willful ignorance or dangerous tolerance of its presence in our society."
Former Vice President Joe Biden has also spoken out against Trump's agenda to divide the Country racially.
"In both clear language and in code, this president has fanned the flames of white supremacy in this nation," the former vice president said. 
"His low-energy, vacant-eyed mouthing of the words written for him condemning white supremacists this week fooled no one. The energetic embrace of this president by the darkest hearts, the most hate-filled minds in this Country, says it all."
He continued, "Trump readily — eagerly — attacks Islamic terrorism, but can barely bring himself to use the word 'supremacist,'" Biden said. "Even when he says it, he doesn't appear to believe it. He seems more concerned about losing their votes than beating back this hateful ideology."
Trump responded to Biden's remarks by trashing him once again on Twitter:
"Watching Sleepy Joe Biden making a speech," Trump tweeted while visiting the grieving communities of Dayton and El Paso. "Sooo Boring! The LameStream Media will die in the ratings and clicks with this guy. It will be over for them, not to mention the fact that our Country will do poorly with him. It will be one big crash, but at least China will be happy!"