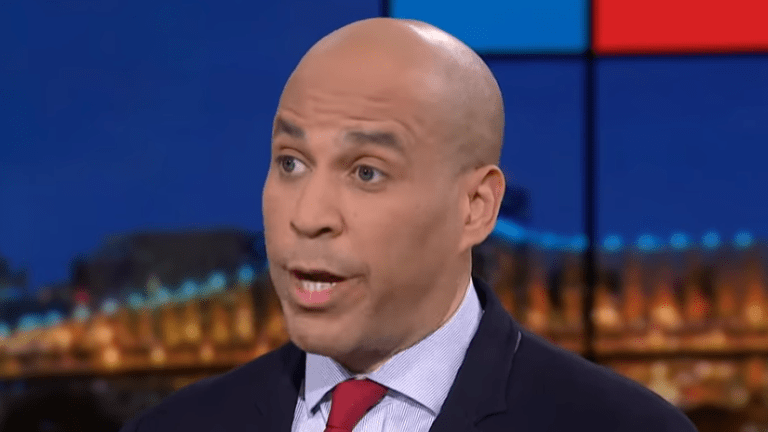 Cory Booker suspends his 2020 presidential campaign
Sen. Cory Booker announced Monday that he is dropping out of the Democratic presidential race, leaving just one Black candidate in the Democratic Primary.
"Nearly one year ago, I got in the race for president because I believed to my core that the answer to the common pain Americans are feeling right now, the answer to Donald Trump's hatred and division, is to reignite our spirit of common purpose to take on our biggest challenges and build a more just and fair country for everyone," Booker said in an email to supporters. 
"I've always believed that. I still believe that. I'm proud I never compromised my faith in these principles during this campaign to score political points or tear down others."
"And maybe I'm stubborn, but I'll never abandon my faith in what we can accomplish when we join together," he continued. "I will carry this fight forward — I just won't be doing it as a candidate for president this year. Friend, it's with a full heart that I share this news — I've made the decision to suspend my campaign for president."
This now means that former Massachusetts Gov. Deval Patrick is now the only black candidate remaining in the Democratic primary.
Trump responded to the news, tweeting, "Really Big Breaking News (Kidding): Booker, who was in zero polling territory, just dropped out of the Democrat Presidential Primary Race. Now I can rest easy tonight," he added. "I was sooo concerned that I would someday have to go head to head with him!"
Former Vice President Joe Biden was far more gracious:
"Cory, you campaigned with joy and heart, and instead of just talking about bringing people together, you did it every day," former Vice Biden tweeted. "You made our politics better just by running. Grateful to you and looking forward to your continued leadership."
All eyes are now on Booker to see who will win his endorsement to face off against Trump in 2020.