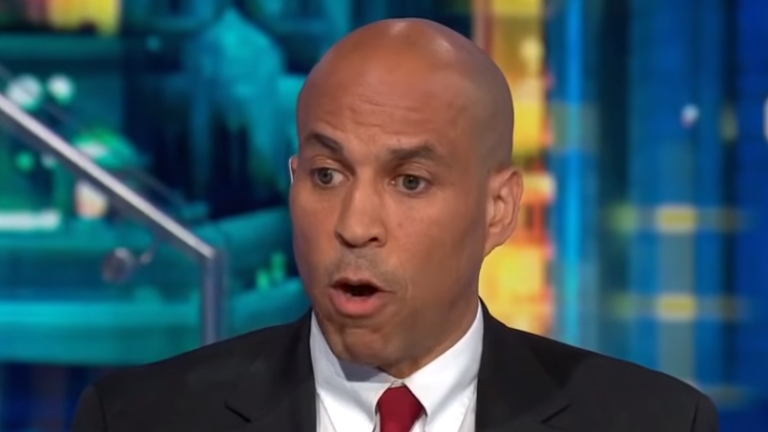 Cory Booker slams Biden's defense of 'busing' opposition
Senator Cory Booker has spoken out about his disbelief of former Vice President Joe Biden's comments about his previous position against busing to desegregate schools.
Biden was challenged by sen. Kamala Harris on the issue, and when asked whether he made a mistake when he worked with segregationist senators to oppose busing during his first tenure as senator:
"I did not oppose busing in America. What I opposed is busing ordered by the Department of Education, that's what I opposed," Biden said.
Earlier this month, Biden made the following remarks:
"I was in a caucus with James O. Eastland. He never called me 'boy,' he always called me 'son,'" Biden said at a fundraiser earlier this month, referring to the Mississippi senator who had previously referred to Black people as "an inferior race."
And, of course, Booker was unimpressed with his response:
"That struck me. I literally leaned back in my couch and couldn't believe that one moment to me, and again not understanding the history of the need for the federal government," Booker told CNN's John Berman on 'New Day' on Friday morning.
Booker went on, "anybody who knows our painful history" knows that African-Americans "have had to turn to the federal government to intervene because there were states that were violating those rights. There were states and state policies that were driving these deep divisions in our country."
"When you dredge up sort of words like, 'Hey, they didn't call me boy, they called me son' and not understand the history and the hurt that that kind of degrading language has, I think that we have to have a nominee that's up to this challenge, and I think that we're going to see whether or not Joe Biden is," Booker continued.
"I don't think you can fault folks like me for calling him out if he fails to live up to the standard that our next nominee should have and speak to the real pain and the real hurt that I think Kamala spoke to last night," he added.