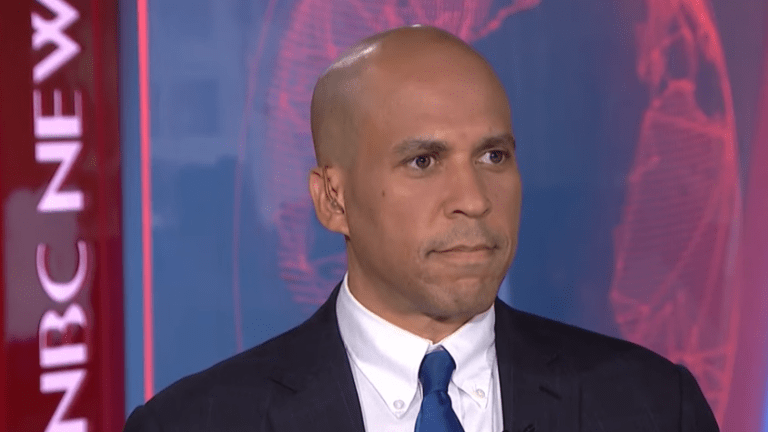 Cory Booker Questions Joe Biden's Ability to Speak 'Honestly' on Issues of Race
Sen. Cory Booker is not letting former Vice President Joe Biden back away from issues of race.
Biden's civil rights record has come under scrutiny, and while he and his team are trying hard to sweep it all under the carpet, Booker wants Biden to take responsibility for his poor judgment.
In the past, Biden has opposed to federally-mandated busing as a tool of desegregation in the 1970s. He also recently praised two senators who have a long, dark history with segregation as well as defending his 1994 crime bill which the Black community.
"Whoever our nominee is going to be, whoever our next president is going to be, really needs to be someone who can talk openly and honestly about race," Booker said during an appearance on 'Meet the Press.'
"I'm not sure if Joe Biden is up to that task given the way the last three weeks have played out."
"A lot of Democrats who were involved with the 1994 came bill have spoken very openly and with vulnerability, talking about their mistakes," Booker said.
Biden attended Rev. Jesse Jackson Sr.'s Rainbow PUSH coalition on Friday where he addressed the concerns.
"I want to be absolutely clear about my record and position on racial justice, including busing. I never, never, ever opposed voluntary busing," he said, per NBC News.
"I did support federal action to address root causes of segregation in our schools and communities, including taking on the banks, and redlining and trying to change the way in which neighborhoods were segregated," he added.
"I've always been in favor of using federal authority over common, state-initiated segregation."