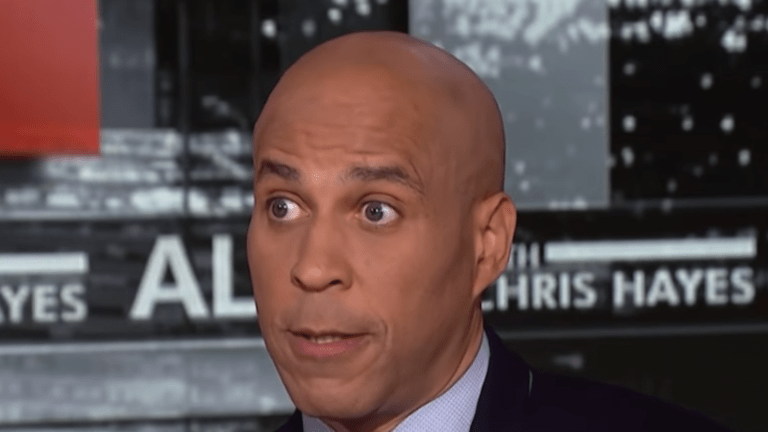 Cory Booker on Harris dropping out of 2020 race: 'It's a damn shame'
Sen. Cory Booker has spoken out in support of Sen. Kamala Harris, who was forced to drop her presidential campaign due to lack of financial support.
Democratic presidential candidate Booker was a guest on All In With Chris Hayes, where he weighed in on the announcement.
"I have to say that we started with one of the most diverse fields in our history. Giving people pride," Booker said. "And it's a damn shame now that the only African American woman in this race, who has been speaking to issues that need to be brought up, is now no longer in it, and we're spiraling towards a debate stage that potentially, we're still trying to get in it, but could have six people with no diversity whatsoever."
Booker is still in the race but has not qualified for the upcoming Democratic primary debate later this month.
Joe Biden, Elizabeth Warren, Bernie Sanders, Pete Buttigieg, Amy Klobuchar, and Tom Steyer are the only candidates who currently qualify. 
"The way this is shaping up, especially with the rules of the DNC," Booker said, "it is preferencing millionaires and billionaires and a lot of other things that don't ever translate into viability in Iowa."
Harris mirrored Booker's sentiments in a video released on Tuesday addressing her campaign's end.
"I'm not a billionaire. I can't fund my own campaign," Harris said in a video explaining her decision to drop out. "And as the campaign has gone on, it has become harder and harder to raise the money we need to compete. In good faith, I can't tell you, my supporters and volunteers, that I have a path forward if I don't believe I do."