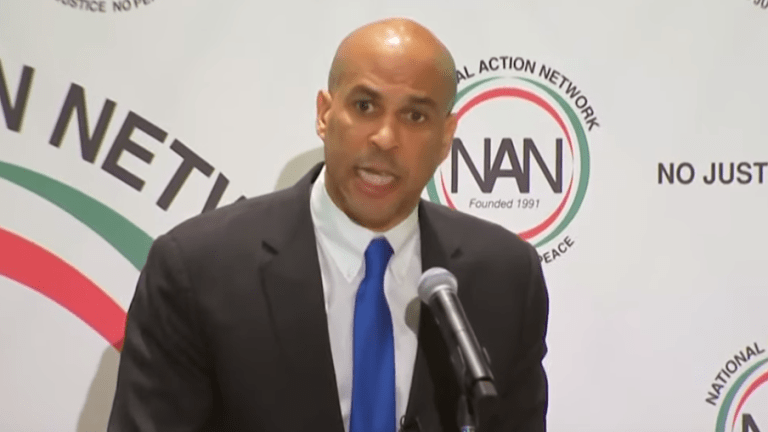 Cory Booker introduces Senate bill on reparations
Sen. Cory Booker has introduced a bill that would explore the possibility of reparations for descendants of slaves.
Booker stated that "this bill is a way of addressing head-on the persistence of racism, white supremacy, and implicit racial bias in our country. It will bring together the best minds to study the issue and propose solutions that will finally begin to right the economic scales of past harms and make sure we are a country where all dignity and humanity is affirmed."
"Since slavery in this country, we have had overt policies fueled by white supremacy and racism that have oppressed African-Americans economically for generations," Booker added. "Many of our bedrock domestic policies that have ushered millions of Americans into the middle class have systematically excluded blacks through practices like GI Bill discrimination and redlining."
Booker is not the only politician who is pushing for slavery reparations for Black Americans.
Sen. Kamala Harris of California; Sen. Elizabeth Warren of Massachusetts; Sen. Bernie Sanders of Vermont; former San Antonio Mayor Julian Castro, South Bend, Indiana Mayor Pete Buttigieg; former Rep. Beto O'Rourke of Texas; Rep. Tulsi Gabbard of Hawaii have all thrown their support behind the proposed bill.
Booker's bill is a companion to a reparations measure filed earlier this year by Texas Democrat Rep. Sheila Jackson Lee. Estimates for financial payments to descendants of slaves range from $6.4 trillion to $14 trillion. The bill is to open up a study into reparations, which means that Black Americans are still a long way from being made whole.