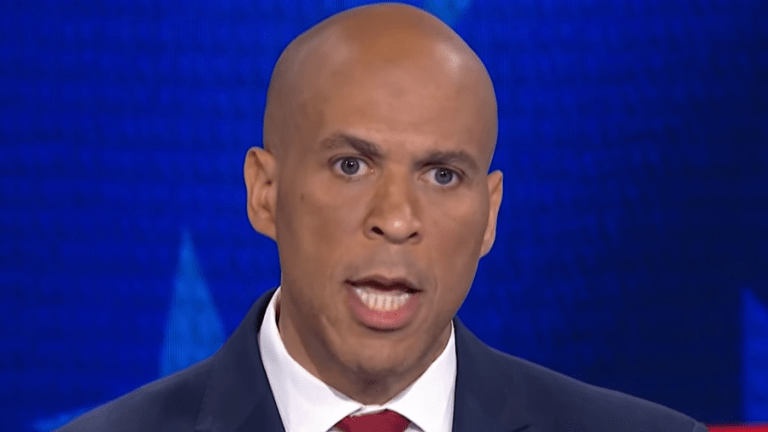 Cory Booker: 'I Will Virtually Eliminate Immigration Detention' if Elected President
Democratic presidential candidate Cory Booker has vowed to 'virtually eliminate immigration detention' if he is elected president in 2020.
On Tuesday morning, Booker issued a detailed proposal Tuesday on immigration policy and said he would allow those brought illegally to the U.S. as children to remain in the country.
"When kids are being stripped away from their parents and held in cages, I will not wait for Congress to solve this crisis," Booker said. "Our country must have an immigration system that reflects our values, not one that strips dignity away from people fleeing danger, threats, and violence."
Booker also vowed to cease the current agenda to criminalize illegal migrants, close down facilities run by private corporations, and stop contracting with local governments.
"As president, Cory will make sure that our immigration system treats immigrants with dignity because when people cross borders, they bring their human rights with them," his plan states.
"On day one of my presidency, I will take immediate steps to end this administration's moral vandalism," Booker said. "And although there are limits on what we can do to reverse the damage that has already been done to the lives of thousands and to communities across our country, we can put an end to the horror, and turn the page to a new chapter of our history."
He is not the only Dem choosing to focus on immigration as a cornerstone of their campaign. Rep. Beto O'Rourke vowed to create a pathway to U.S. citizenship for 11 million people in the country illegally, and former Housing and Urban Development Secretary Julián Castro called for decriminalizing border crossings as part of his proposed immigration policy.