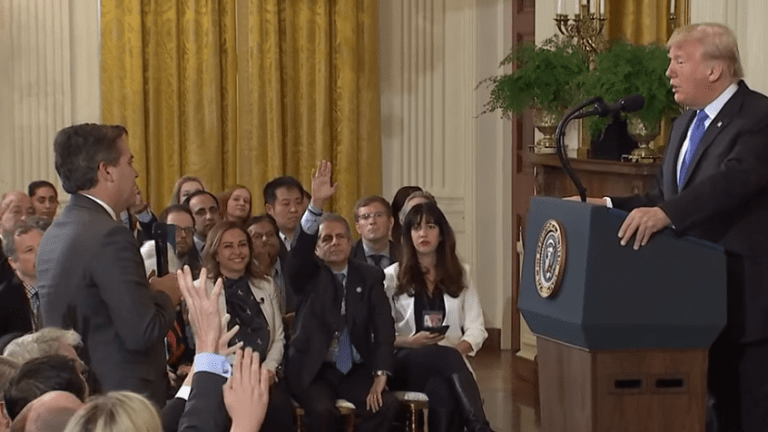 CNN Considering Lawsuit Over Revocation of Press Credentials
ABC News White House correspondent Sam Donaldson has revealed that CNN and its chief White House correspondent, Jim Acosta, will be suing the Trump administration over the revocation of Jim Acosta's press credentials.
Donald said on CNN's 'Reliable Sources' that he has been asked to submit an affidavit in the lawsuit in preparation for a court hearing this week.
As most of the world knows, Trump and Acosta got into a heated exchange when Acosta challenged Trump on his migrant caravan misinformation as well as the Russia investigation. Trump lost his head, labeling Acosta a "rude, horrible person" and later, revoking his press credentials.
They then attempted to spin the incident, by playing doctored footage of Acosta "assaulting" a White House intern. A move which was blasted by media and politicians alike. CNN accused White House press secretary Sarah Huckabee Sanders of "fraudulent accusations."
White House counselor Kellyanne Conway admitted the video was sped up, but is still denying that the footage had been altered in any way, which it clearly has been.
"That's not altered," she said. "That's sped up. They do it all the time in sports to see if there's actually a first down or a touchdown."
According to The Hill, their CNN source revealed that "no decisions have been made."
"We have reached out to the White House and gotten no response," the spokesperson said.
Acosta's press credentials may not be the last to go. The president has hinted that he is considering removing access from other journalists, before launching into a manic tirade against two Black, female reporters.