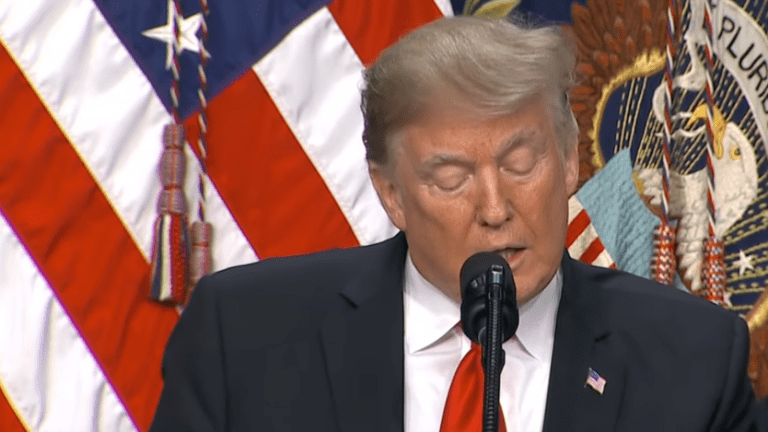 Chuck Schumer Tweets Reminder to Trump: "You own the Shutdown — your own Words"
Chuck Schumer hopped on Twitter to remind president Trump that he said he would own the government shutdown.
The deadline to avoid a government shutdown is midnight on Friday, and the president is refusing to budge unless he receives his $5 billion for the wall.
This morning Trump tweeted:
"The Democrats now own the shutdown!"
The Senate Republicans will be meeting with President Donald Trump at the White House. Senate Minority Leader Chuck Schumer posted a tweet directed at the president reminding him to own the shutdown as he had promised.
"You own the shutdown—your own words, @realDonaldTrump. The Senate UNANIMOUSLY passed a bipartisan solution to avoid a shutdown. Then you threw another temper tantrum and convinced the House to ignore that compromise. #TrumpShutdown," he tweeted along with video footage of Trump stating that he would proudly shut the government down.
During the meeting, Trump has told Schumer and Nancy Pelosi:
"I'll tell you what, I am proud to shut down the government for border security, Chuck. So I will take the mantle. I will be the one to shut it down. I'm not going to blame you for it."
Unfortunately for Trump, a government shutdown will not mean a break from the Robert Mueller investigation. Mueller's office will continue to work through the partial shutdown.
"All employees with the Special Counsel's Office are considered exempt and will continue their operations in the case of a lapse in appropriations," Special Counsel's office spokesman Peter Carr told CNN in late November.
The clock is ticking...