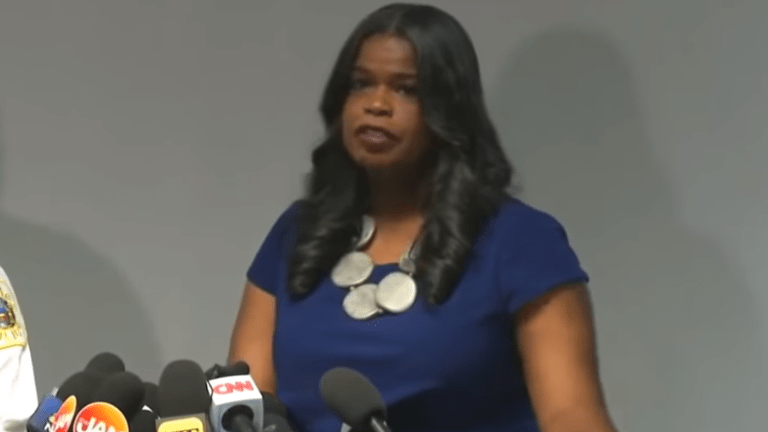 Chicago State's Attorney Kim Foxx called Jussie Smollett a 'washed up celeb who lied to cops'
Cook County State's Attorney Kim Foxx referred to 'Empire' actor Jussie Smollett as a "washed up celeb who lied to cops" in texts messages released by her office.
The release was in response to a public-records request by the Chicago Tribune.
"Sooo......I'm recused, but when people accuse us of overcharging cases ...16 counts on a class 4 (felony) becomes exhibit A," she texted her staff on the same day that Smollett was indicted by Cook County on 16 counts of disorderly conduct.
She then compared Smollett's case to that of disgraced singer R. Kelly:
"Pedophile with 4 victims 10 counts. Washed up celeb who lied to cops, 16. On a case eligible for deferred prosecution I think it's indicative of something we should be looking at generally. Just because we can charge something doesn't mean we should."
"It's not who we want to be."
Despite the leaked texts, Foxx denies that she meddled with the case after she recused herself:
"After the indictment became public, I reached out to Joe to discuss reviewing office policies to assure consistencies in our charging and our use of appropriate charging authority," Foxx said in a statement obtained by USA Today. "I was elected to bring criminal justice reform and that includes intentionality, consistency, and discretion. I will continue to uphold these guiding principles."
Cook County Inspector General Patrick Blanchard will now be conducting an investigation of how Foxx's office handled the case, something she requested him to do after receiving a vote of "no confidence" from city officers.