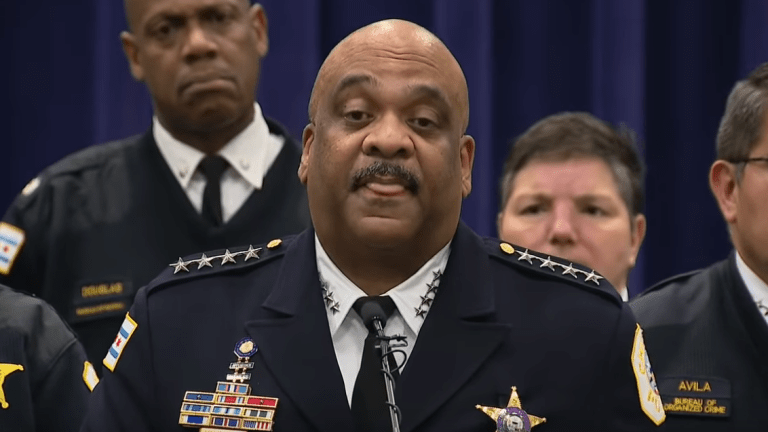 Chicago Police Supt. rebuffs Trump's criticism of his absence
Chicago Police Superintendent Eddie Johnson has hit back at President Trump's criticism of the city of Chicago during a recent press conference.
During a visit to the Windy City, Trump said the following of Johnson:
"I said, 'Where is he? I want to talk to him,'" Trump said. "In fact, more than anyone else, that person should be here because maybe he could learn something. And that's the superintendent of Chicago police, Eddie Johnson."
"Here's a man that could not be bothered to show up for a meeting of police chiefs, the most respected people in the country, in his hometown and with the President of the United States," Trump continued. "And you know why, it's because he's not doing his job."
But according to Johnson, his critique was unwarranted:
"Today, the same police officers the president criticized for their inability to protect this city spent all day protecting him," Johnson said. "They have devoted their lives to keeping us safe."
"I have to take into account not just my personal feelings about it, but our core values as a city," said Johnson. "We are nothing without trust, and with some of our communities under siege, it just doesn't line up with our city's core values along with my personal values."
Chicago Mayor Lori Lightfoot defended Johnson after Trump's attack:
"President Trump knows as much about policing as he does running a fair and transparent government," Lightfoot tweeted. "I stand by the Superintendent for living up to the values of this great city and its residents."
Both declined to meet with Trump during his scheduled visit.