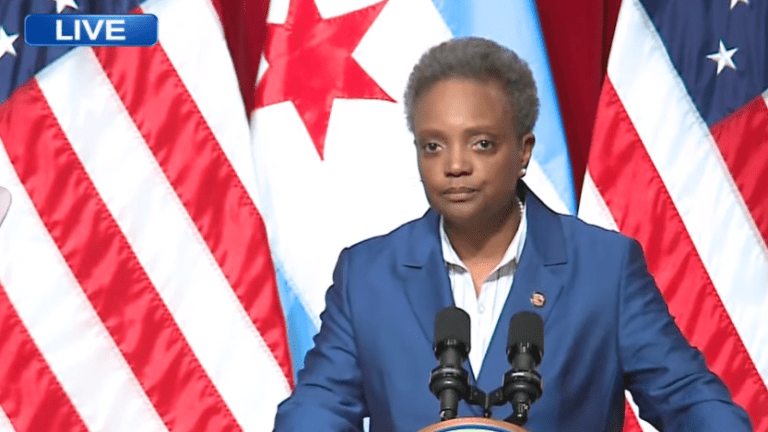 Chicago Mayor Lori Lightfoot says city cannot afford police overtime
Mayor Lori Lightfoot has announced that the city of Chicago "can't afford" police overtime expenses at the current level.
The newly elected mayor has enlisted Superintendent Eddie Johnson to work on a plan to cut costs.
The Chicago Tribune reports that Lightfoot said she's "angry and frustrated" with the department's overtime expenses.
Overtime costs reportedly totaled $67.6 million in the first six months of the year, according to a Sun-Times report.
"Every department head has to take responsibility for what goes on," Lightfoot said.
"I've talked to Superintendent Johnson about it. We're going to challenge him to come up with a very specific proposal. When you've got 13,000 sworn members, there should be no reason why they blow their budget," Lightfoot continued. "We've already started a conversation about what we're going to do next year to make sure that doesn't happen. We can't afford it. The truth is, we can't afford it."
The city spent $53 million on police overtime in 2012, a year in which there were more than 500 homicides in Chicago. By the end of November 2013, overtime costs totaled about $96 million, three times the $32 million budgeted for the entire year.
"The men and women of the Chicago Police Department have worked their butts off over the course of the summer. Every single day, seven days a week, particularly some of the senior leaders have had not a day of rest," Lightfoot said. "They are pressing hard. Nobody's taking their foot off the gas."