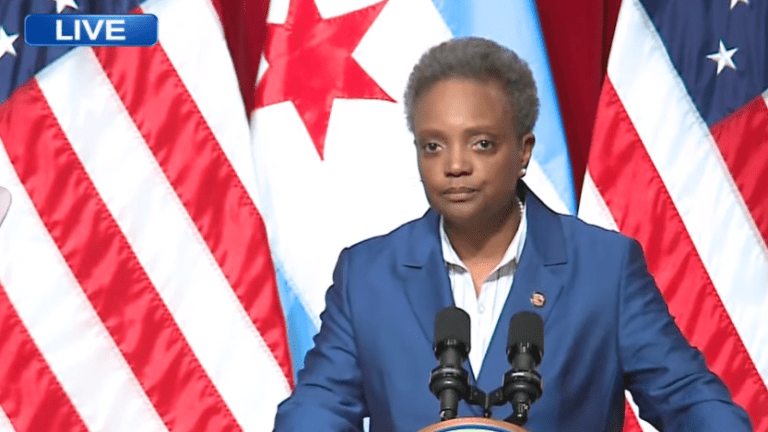 Chicago Mayor Lori Lightfoot paints grim financial picture in 'State of the City' address
Mayor Lori Lightfoot painted a grim picture of the financial forecast for Chicago during her citywide address on Thursday night.
According to the mayor, there is a projected $838 million budget shortfall in the 2020 fiscal year.
"When I started as mayor on May 20th, we walked into a projected deficit for the next year of $1 billion," she said.
"'Reasonable' to me means relieving the financial burden of those least able to afford it and not driving businesses out of Chicago," Lightfoot said. "These two principles will guide my decision-making about revenue options."
Lightfoot is mulling over a variety of options to pull in money to the city. A congestion tax has been discussed as well as working towards developing a robust recreational marijuana industry after Jan. 1.
But according to ABC News, it seems as if the mayor is focused on pulling in revenue from securing a casino.
"If we don't secure this casino and the revenue it creates, we will be forced to make painful choices on finding other revenue sources, and we all know what those are, the sources we wish to desperately avoid," she said.
Lightfoot is trying to avoid raising property taxes for the citizens of Chicago:
"I want to avoid that measure as much as possible, but if we don't get the structural changes that our pensions need ... we will be presented with very hard and limited options. Solving our shared pension problems will require the entire state to come together. People in this state know — as I do — that I-80 is not a border. That there cannot be a 'Chicago' versus 'The Rest of the State.' All of Illinois is looking for solutions."
But considering the colossal shortfall, it could well be on the table.