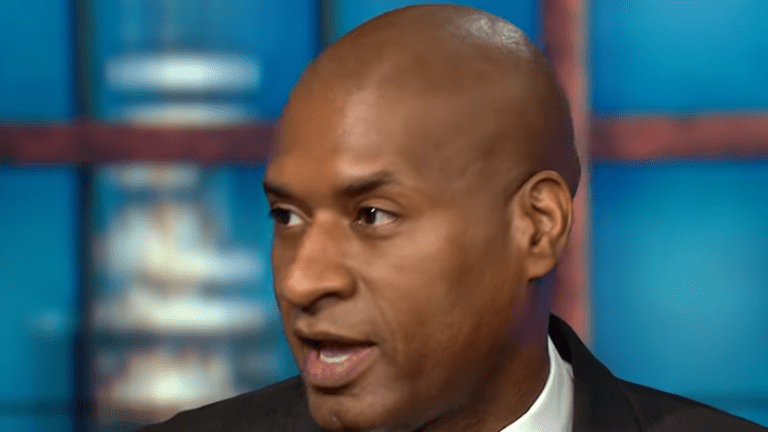 Charles Blow pens blistering op-ed on Trump's alleged sexual misconduct
Journalist and NY Times columnist Charles Blow has penned a searing op-ed about the recent allegations of sexual misconduct against the president by E. Jean Carroll.
The GOP appears to have simply shrugged of Carroll's allegations, who by her account, detail an alleged brutal rape at the hands of the president.
"For me, the reason is that the country, or large segments of it, seems to be acquiescing to a particular form of evil, one that is pernicious and even playful, one in which the means of chipping away at our values and morals grow even stronger, graduating from tack hammer to standard hammer to sledgehammer," he wrote.
"Carroll writes that Trump "pushed her against the wall, pushed his mouth against her lips, then pulled down her tights, unzipped his pants and forced his 'fingers around my private area, thrusts his penis halfway — or completely, I'm not certain — inside me,'" as The New York Times reported it," he continued.
"Don't just keep reading. Don't just think that you've heard this before. Don't just think that this kind of "behavior" is baked into how people feel about Trump. Go back and read that last paragraph. Read it slowly. Place yourself — or your mother, or your wife, sister, daughter, cousin, girlfriend or friend — in that dressing room. Imagine the struggle. Imagine the violation. Imagine the anger."
Many, including the mainstream media, have been tip-toeing around the allegations, which seem to be some of the most inhuman to date.
"Carroll's allegation fits the behaviors that have been established or alleged. America owes it to itself to deeply ponder it, and possibly hear sworn testimony about whether it's true," Blow concludes.
"Or, conversely, America can simply sleepwalk its way to the polls in 2020 hoping the world is still intact when it opens its eyes."