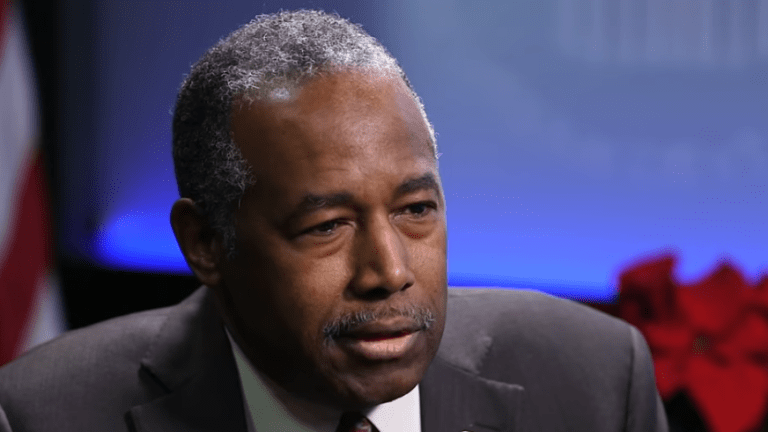 Carson slammed over new 'unfair' housing laws
Secretary of Housing and Urban Development Ben Carson announced that the HUD is preparing to release a new rule that would further diminish fair housing protections by weakening federal requirements for local governments to desegregate housing. 
According to the new law, which could be rolled out as soon as Friday, says that local governments "are free to choose to undertake changes to zoning or land-use policies" but that they will not face any federal sanctions if "they don't choose to undertake zoning changes."
The move has been heavily criticized.
"In the past, Carson has suggested he would use the [fair housing] rule to loosen and lessen restrictive zoning that inhibits housing production, an important goal given the deep racial disparities created by some local zoning laws," Diane Yentel, president of the National Low Income Housing Coalition, says in a statement to Mother Jones. 
"Instead, he chooses to let localities off the hook by explicitly stating there will be no consequences if they keep their restrictive zoning laws. Some have previously suggested that Ben Carson had a dramatic reversal from being a long-time NIMBY to becoming a YIMBY. Clearly, he did not."
According to the Washington Post, housing agency also wants to rank communities based on housing costs and fair market rents, and give top performers priority for federal housing grants.
The new move is in stark contrast to Carson's words in 2019, where he promised more affordable housing.
"Why do you have segregation in housing? Not because George Wallace is blocking the door. It's because people can only afford to live in certain places," Carson said at a House hearing in May.