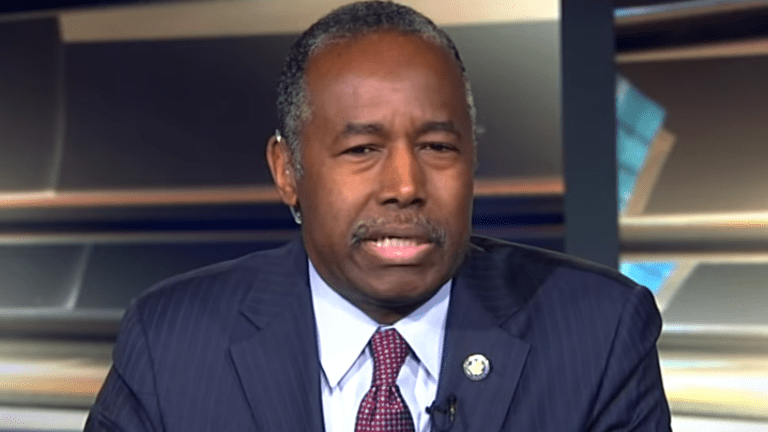 Carson slammed for coughing into hand at news conference
HUD Secretary Ben Hudson faced backlash recently after he kicked off a new conference by coughing into his hand.
"Thank you, Mr. Vice President" -- Carson says to Trump while taking the podium before he coughs into his hand, touches his face, and then touches the podium.
Viewers were in disbelief, as Carson is actually a neurosurgeon.
"Dr. Ben Carson, neurosurgeon extraordinaire, coughing into his hands at a press conference about the coronavirus pandemic is appalling," Cool Quit founder and CEO Eugene Gu wrote. "Doctors are supposed to be role models during a health emergency. Instead, Dr. Carson uses his platform to carelessly showcase dangerous habits."
"It doesn't take a brain surgeon to know that you shouldn't cough into your hand, and then touch your face, during a coronavirus outbreak," another viewer wrote on social media.
The press conference was an official update on the spread of the virus and measures being implemented to eradicate it.
Last week, Carson made headlines when he was asked how the administration's "coronavirus task force" will deal with the 3,500 quarantined passengers of the Grand Princess cruise ship, which was scheduled to dock on Monday.
"The plan will be in place by that time," Carson said, adding that the plan "hasn't been fully formulated." 
"I don't want to preview the plan right now," Carson told George Stephanopoulos.
"I think it needs to all come from a solitary source," Carson said. "We shouldn't have 16 people saying what the plan is, particularly when it hasn't been formally formulated."