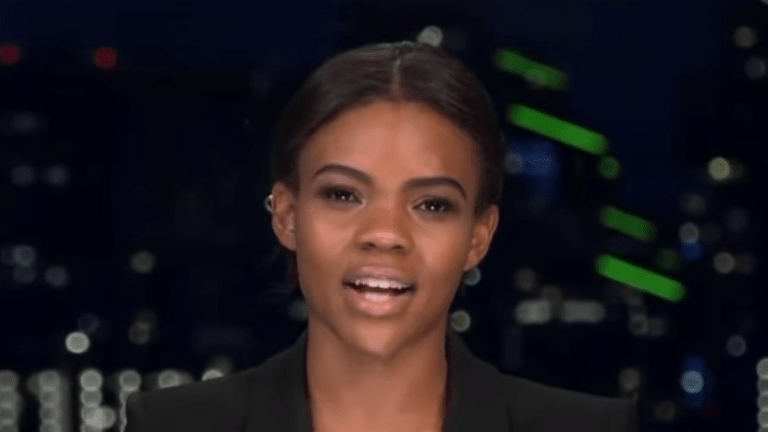 Candace Owens: 'The best racist on the left is Bernie Sanders'
Confused political commentator Candace Owens is at it again, this time, she is claiming that the "best racist" in the Democratic primary presidential race is socialist Sen. Bernie Sanders.
Owens made the remarks during a debate on Fox News' The Ingraham Angle. Civil rights attorney Leo Terrell began by tearing into former New York City Mayor Michael Bloomberg. 
But Owens thinks the left should be wary of the Vermont senator instead.
"The good racist, the best racist on the left, by the way, is Bernie Sanders because he pretends to be their friend, he lies to black America's face," Owens told the panel. 
"He knows he is going to be the one like Lyndon Baines Johnson, he's Lyndon Baines Johnson 2.0, who is going to enact policies that are going to harm Black America for the next 100 years when he smiles in their faces, and he takes the bait."
Perhaps Owens did not know that Sanders famously marched with Dr. Martin Luther King Jr. in 1963. But her stance is not the least bit shocking.
Last April, Owens faced humiliation after a recording of her infamous Hitler remarks were played during the House Judiciary Committee.
Rep. Ted Lieu was perplexed as to why his Republican colleagues on the committee invited the conservative commentator to speak at a hearing on the rise in hate crimes and white nationalism. 
"In congressional hearings, the minority party gets to select its own witnesses. And of all the people Republicans could have selected, they picked Candace Owens," Lieu said.
"I don't know Ms. Owens. I'm not going to characterize her. I'm going to let her own words do the talking," before pulling out his phone and playing the recording.
In the clip, Owens, states that she has no problem with the word "nationalism" and that it has been "poisoned" by "elitists that actually want globalism" and claimed that if Hitler had not had plans of taking his agenda outside of Germany, that nobody would have cared.
"You know, he was a National Socialist, but if Hitler just wanted to make Germany great and have things run well, okay fine. The problem is he had dreams outside of Germany. He wanted to globalize. He wanted everybody to be German," she said in the clip.