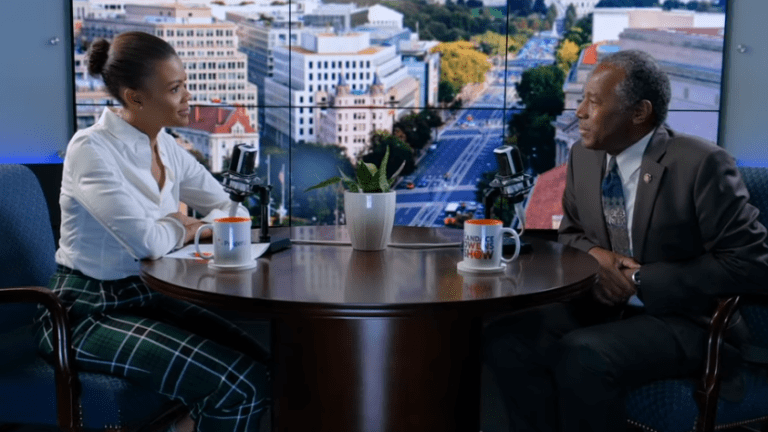 Candace Owens slams Black America for 'turning their backs' on Ben Carson
Candace Owens has spoken out in defense of HUD Secretary, Ben Carson, accusing Black America of turning their backs on him.
"Black America has been deceived. We've turned our back on the intellectual heroes of our community in favor of idolizing athletes, musicians, and rappers who have led us astray," she tweeted along with a clip of her recent interview with Carson.
"It was an honor to sit down w/ @SecretaryCarson . Premiering this Sunday on the l#CandaceOwensShow"
Carson, the 17th Secretary of the U.S. Department of Housing and Urban Development, joins Candace in the studio for her self-titled show, where he shared his personal story of growing up in poverty to becoming a world-renowned brain surgeon. Carson also talks to Owens about overcoming racial prejudice and the importance of education.
Much like Owens, Carson has repeatedly made insensitive, tone-deaf remarks regarding their own communities, with Carson making the following statements last year about Blacks facing poverty.
Carson said he did not want low-income Americans receiving federal assistance to feel too "comfortable" in their housing because it might make them say, "I'll just stay here. They will take care of me." 
"We have some people who are mentally ill. We have some elderly and disabled people. We can't expect in many cases those people to do a great deal to take care of themselves," he told the New York Times, adding that "There is another group of people who are able-bodied individuals, and I think we do those people a great disservice when we simply maintain them."
Watch Owens' full interview with Carson below.