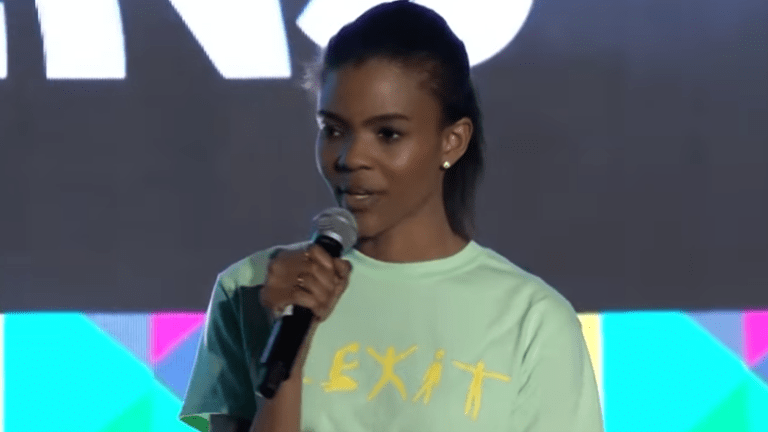 Candace Owens considers running for office
Candace Owens is eyeing the political arena and on Thursday, she tweeted that she is thinking about running for office.
"I'm now honestly considering running for office. Never had any desire to previously, but something changed in me last night," the podcaster wrote. "Had a conversation with my husband and I think it's a plan."
Although we are usually thrilled to see Black women running for office, many of Owens' stances appear to be very anti-Black.
During a House Judiciary meeting last April, Owens was humiliated after a clip of her praising Adolf Hitler was played.
In the clip, Owens, states that she has no problem with the word "nationalism" and that it has been "poisoned" by "elitists that actually want globalism" and claimed that if Hitler had not had plans of taking his agenda outside of Germany, that nobody would have cared.
"You know, he was a National Socialist, but if Hitler just wanted to make Germany great and have things run well, okay fine. The problem is he had dreams outside of Germany. He wanted to globalize. He wanted everybody to be German," she said in the clip.
In November she tweeted that Blacks in America has turned their backs on HUD Secretary, Ben Carson.
"Black America has been deceived. We've turned our back on the intellectual heroes of our community in favor of idolizing athletes, musicians, and rappers who have led us astray," she tweeted along with a clip of her interview with Carson. "It was an honor to sit down w/ @SecretaryCarson."
There's no doubt that Owens' tone-deaf rhetoric will fall on deaf ears when it comes to the majority of the Black community.