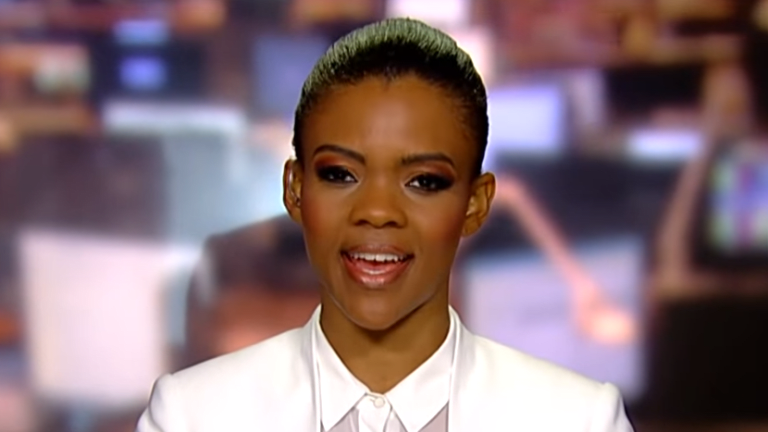 Candace Owens calls Antifa the "neo-KKK"
Conservative activist Candace Owens is making headlines after she referred to Antifa as the "neo-KKK."
Owens was slated to speak to the University of Pennsylvania's College Republicans group on Monday. She shared a video of her speaking to a group of Black men.
"Antifa is here!! Enjoy this video of the neo-KKK stalking and harassing me as I try to invite a group of peaceful black students into my event at UPENN. 
The Democrat's domestic terrorist arm strike again! Too bad we will NEVER BACK DOWN. WE WILL BE FREE. #BLEXIT" she wrote in the caption.
In the background, sirens can be heard blaring as well as protesters yelling, "Get the f*ck out of Philly. Get the f*ck out."
Owens, 29, is the communications director for Turning Point USA, a conservative group whose mission is to "identify, educate, train and organize students to promote the principles of freedom, free markets and limited government," per their website.
But Antifa Philidelphia feels that Turning Point represent a threat to their city:
"Hitler admiring, far-right, anti-immigrant fear monger Candace Owens brings her outrageously wrong and backwards 'ideology' to UPenn on Monday, for real y'all are an Ivy League School? Y'all should have that revoked," they wrote on Twitter via their official account.
Last week, Owens faced humiliation when she appeared before the House Judiciary Committee hearing on 'Hate Crimes and the Rise of White Nationalism.' Rep. Ted Lieu played a snippet during the hearing of Owens defended Hitler's vision of nationalism. She then tried to turn the event around on Lieu stating that he thinks that "all Black people are stupid."