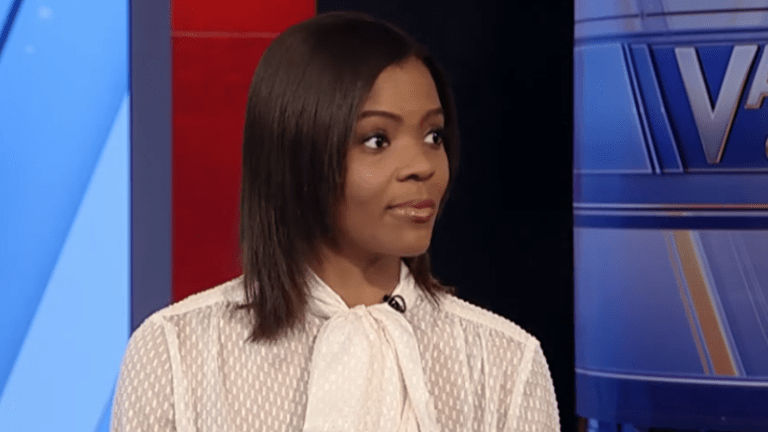 Candace Owens: 'Baltimore is Leading in Rape and Sexual Assault'
Conservative loudmouth Candace Owens is at it once again, pandering to Trumpsters by further attacking the city of Baltimore, claiming that they are currently "leading" in rape and sexual assaults across the country.
"Do not defend Baltimore as a city; don't do that to Black America. Don't pretend that being in third place… somehow makes Trump a liar. They are leading a homicide! They are leading in a rape! They are leading in sexual assault! Black Americans are suffering in the city. Because you don't like Trump you're going to split hairs and pretend this is somehow okay because they are ranked third? We deserve better than that as a community. We deserve Trump!" she said on Fox News.
Following Trump's verbal assault, Owens follows Housing Secretary, Ben Carson is trashing the embattled city.
Owens is far from correct.
According to their stats, Saginaw, Michigan as number one and Anchorage, Alaska as number two as the most dangerous cities in America for women. Baltimore is not on their list at all.
But what really can we expect from the woman who invoked Hitler to make a point about nationalism?
Owens stated that she has no problem with the word "nationalism" and that it has been "poisoned" by "elitists that actually want globalism" and claimed that if Hitler had not had plans of taking his agenda outside of Germany, that nobody would have cared.
"You know, he was a National Socialist, but if Hitler just wanted to make Germany great and have things run well, okay fine. The problem is he had dreams outside of Germany. He wanted to globalize. He wanted everybody to be German," she said in the clip.
We cannot expect much from Ms. Owens at all...