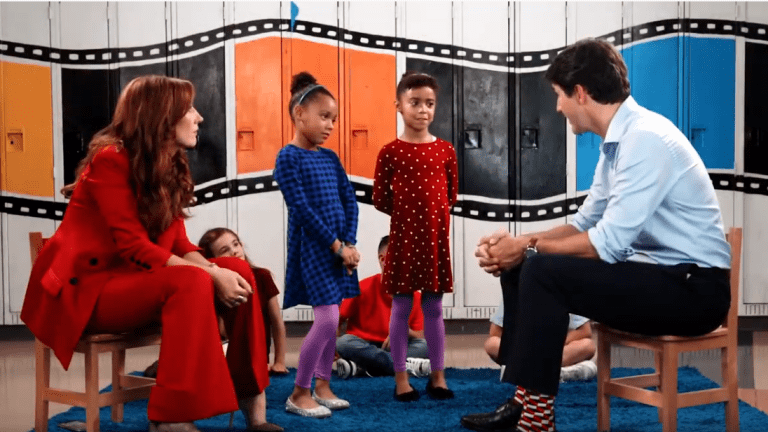 Canadian PM Justin Trudeau apologizes to Black children for wearing brownface
Canadian Prime Minister Justin Trudeau apologized to a group of children for darkening his skin at a school party while working as a teacher.
"Why did you paint your face brown?" a young girl asked him during an episode of the Facebook Watch show New Mom, Who Dis?
"Ooh, it was something I shouldn't have done because it hurt people," he replied. "It's not something that you should do, and that is something that I learned. I didn't know it back then, but I know it now -- and I'm sorry I hurt people."
Trudeau apologized, saying, "I should have known better."
Last month, Trudeau was forced to apologize after photographs of him in brownface and in blackface were published online.
"I am wary of, of being definitive about this because the recent pictures that came out I had not remembered," Trudeau said at a campaign appearance in Winnipeg at the time.
"Darkening your face, regardless of the context of the circumstances, is always unacceptable because of the racist history of blackface," the prime minister said. "I should have understood that then, and I never should have done it."
"I stand here before Canadians as I will throughout this campaign and talk about the work we have to do to make a better country together," Trudeau said.
"And I am going to continue to stay focused on that and continue to work to fight intolerance and discrimination, even though obviously I made a mistake in the past."