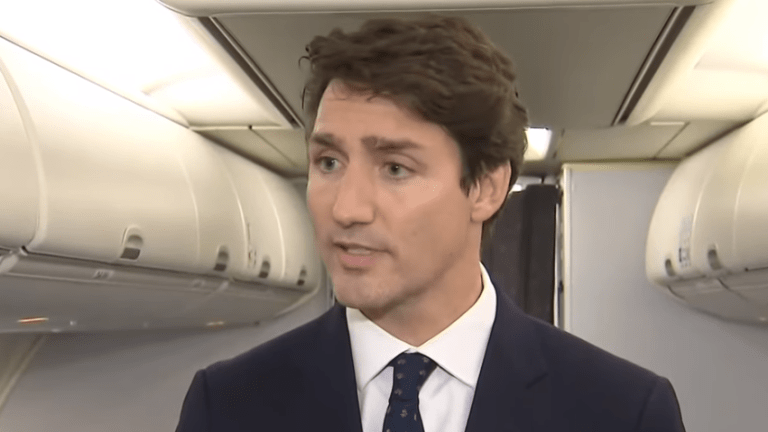 Canadian PM Justin Trudeau apologizes for 'Brownface' pic
Justin Trudeau, Canada's prime minister, has apologized after it was revealed that he once wore brownface makeup to a party at the private school where he was teaching in the spring of 2001. 
The photograph was obtained by TIME magazine.
According to the news outlet, the picture was taken at an "Arabian Nights"-themed gala and shows wearing a turban and robes with his face, neck, and hands completely darkened. 
The photograph reportedly appears in the 2000-2001 yearbook of West Point Grey Academy, a private day school where Trudeau was a teacher.
"I shouldn't have done that. I should have known better, and I didn't. I'm really sorry." 
He was then asked if he thought the photograph was racist, he replied - "Yes it was. I didn't consider it racist at the time, but now we know better."
Zita Astravas, the media relations lead of the Liberal Party of Canada, which Trudeau is the leader of, confirmed that Trudeau was in the photo. "It was a photo taken while he was teaching in Vancouver, at the school's annual dinner which had a costume theme of 'Arabian Nights.' He attended with friends and colleagues dressed as a character from Aladdin," said Astravas. 
Although Trudeau is facing warranted backlash over the offensive image, CNN political commentator Don Lemon appreciated the apology:
"I do have to say this before we go: think about it however you want to think about it. When someone apologizes- wow!" Lemon said. "We don't often see that here, especially in a world leader who is saying 'I should've known better and I'm sorry.' You can feel about it however you want, but that, to me, that does mean a lot."