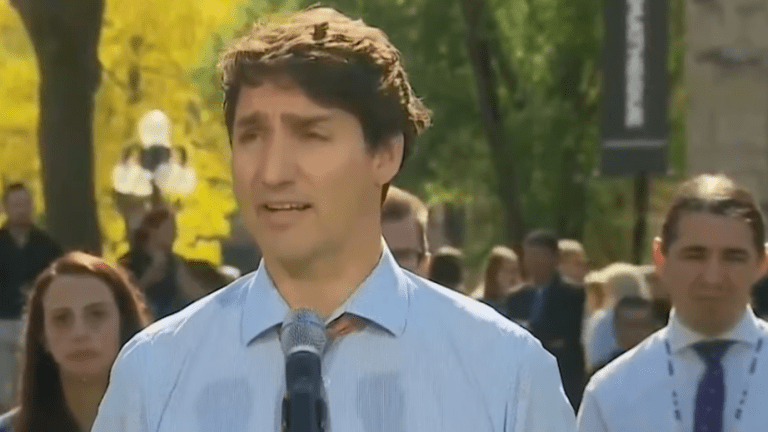 Canadian PM Justin Trudeau apologizes again after new 'blackface' video resurfaces
Prime Minister Justin Trudeau of Canada has been forced to issue yet another apology after an old video of him wearing blackface surfaced online.
His new apology comes on the heels of his apology earlier this week, apologizing for a college photograph of him in brownface.
Trudeau also admitted to dressing up in blackface while performing "Day-O," the Jamaican folk song, in high school.
"I am wary of, of being definitive about this because the recent pictures that came out I had not remembered," Trudeau said at a campaign appearance in Winnipeg. He also admitted to not knowing how many times he has sported blackface.
"Darkening your face, regardless of the context of the circumstances, is always unacceptable because of the racist history of blackface," the prime minister said. "I should have understood that then, and I never should have done it."
"I stand here before Canadians as I will throughout this campaign and talk about the work we have to do to make a better country together," Trudeau said.
"And I am going to continue to stay focused on that and continue to work to fight intolerance and discrimination, even though obviously I made a mistake in the past."
On Wednesday, Zita Astravas, the media relations lead of the Liberal Party of Canada, which Trudeau is the leader of, confirmed that Trudeau was in the aforementioned brownface photo. "It was a photo taken while he was teaching in Vancouver, at the school's annual dinner which had a costume theme of 'Arabian Nights.' He attended with friends and colleagues dressed as a character from Aladdin," said Astravas.