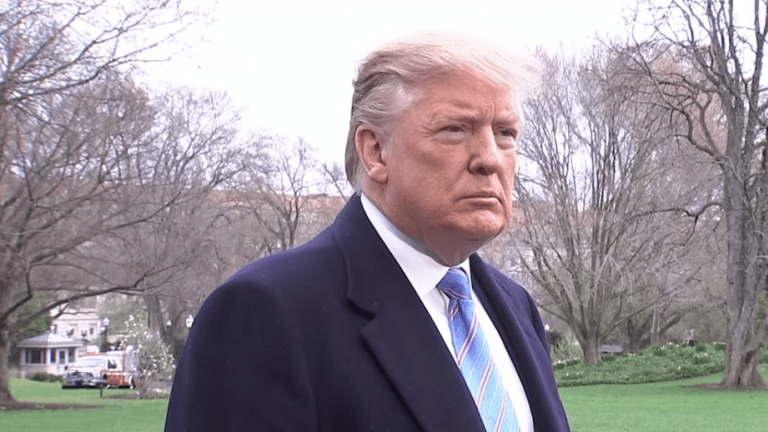 Calls for Trump's Impeachment Grow Following Mueller Report Release
President Trump is facing, even more, calls for him to be impeached after the redacted release of the Mueller report was released on Thursday.
Before the release, Trump has claimed that the report "totally exonerated" him but it is clear that the report does anything but, and even suggests that Congress should continue to investigate him.
MSNBC's Joe Scarborough said on 'Morning Joe' on Friday morning that the Dems should move forward with the president's impeachment:
"There's so much more damning evidence here that anything we saw in the Obama administration or the Bush administration or the Clinton administration," Scarborough said.
"It is a tough choice for Nancy Pelosi," he said, "but there may be a counterintuitive argument that is certainly not safe, that the Democrats go ahead and follow the law wherever it leads them, and if that leads to impeachment, impeach the president, and then take it over to the Republican Senate and put them in the position, the horribly uncomfortable position, of defending a president who tried repeatedly to obstruct justice and breach constitutional and political norms."
Rep. Alexandria Ocasio-Cortez also pressed for further investigation,
"Many know I take no pleasure in discussions of impeachment. I didn't campaign on it, & rarely discuss it unprompted. We all prefer working on our priorities: pushing Medicare for All, tackling student loans, & a Green New Deal. But the report squarely puts this on our doorstep," she wrote Thursday on Twitter.
Speaker of the House Nancy Pelosi has been set against impeaching Trump, but following the release, she may be forced to rethink he decision.
"The #MuellerReport paints a disturbing picture of a president who has been weaving a web of deceit, lies and improper behavior and acting as if the law doesn't apply to him," she wrote. 
Is Pelosi coming around to the idea of impeaching the president?