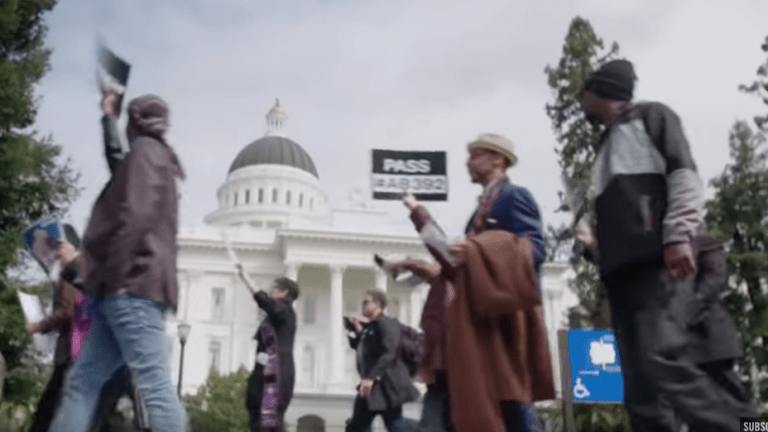 California's New 'Stephon Clark Law' says Police should Kill only when 'Necessary'
Police officers in California will be required to use lethal force only as a "necessary" response to a threat after the state introduced and passed the new 'Stephon Clark Law.'
Prior to the new law, officers could use fatal force if their reason was an "objectively reasonable." Now deadly force can only be used if there is no other option, and may actually force police to do what they're paid for and police, rather than liberally gun down Black members of the community.
"I'm ready to sign this damn thing," Gov. Gavin Newsom told the crowd at a ceremony in Sacramento.
"As California goes, so goes the rest of the United States of America," he said. "And we are doing something today that stretches the boundaries of possibility and sends a message to people all across this country — that they can do more."
But not everybody agrees that the bill goes far enough:
"The bill is watered down, everybody knows that," said Stevante Clark, brother of Stephon. "But at least we are getting something done. At least we are having the conversation now."
Clark was at his grandparents' home on Mar. 18 when two Sacramento police officers pulled up on him while doing a canvass of the neighborhood for a man who was breaking car windows. The officer then gave him just four seconds to comply with their commands before they fired 20 shots at him, killing him in his grandmother's back yard.
The new law aims to prevent a similar incident from occurring in the future.