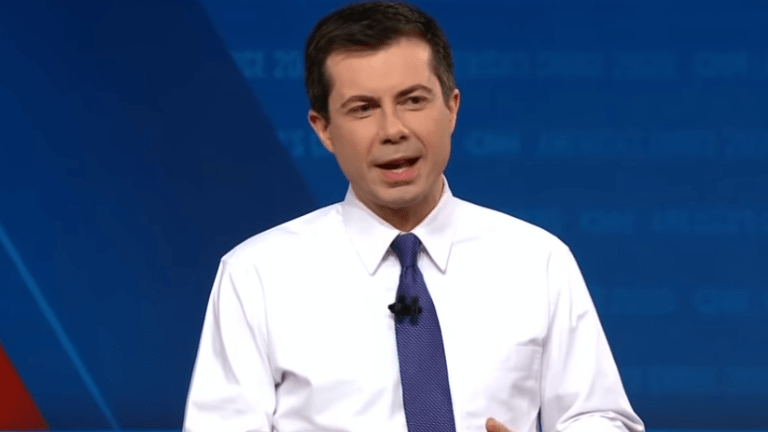 Buttigieg slams Trump's attack on Romney:'It was disgraceful'
Democratic presidential candidate Pete Buttigieg has condemned President Trump for his attacks on Sen. Mitt Romney, calling Trump's remarks "disgraceful." 
"It was disgraceful, especially to hear the way he attacked Sen. Romney for clearly following his own conscience and being more concerned about, as Sen. Romney clearly was, more concerned about the judgment of history and perhaps about his relationship with God, than about party loyalty," Buttigieg told CNN's, Chris Cuomo.
Romney was hailed as a hero after he voted to convict Trump on the charge of abuse of power, saying "the president is guilty of an appalling abuse of public trust" and "a flagrant assault on our electoral rights." 
As expected, Trump hopped on Twitter to berate the rebellious Republican:
"Had failed presidential candidate @MittRomney devoted the same energy and anger to defeating a faltering Barack Obama as he sanctimoniously does to me, he could have won the election," Trump tweeted Thursday morning. 
He continued, "I don't like people who use their faith as justification for doing what they know is wrong."
Democrats have spoken out in defense of Romney, including Buttigieg's political rival, Sen. Bernie Sanders.
"I think that Mitt Romney showed a great deal of courage, and I wish there were other Republicans that shared the same sense of decency," Sanders said. 
Every Democrat voted to convict the president, but Romney voted to convict on the first count of abuse of power, which according to ABC News, makes him the first senator in U.S. history to vote to remove a president of his own party.