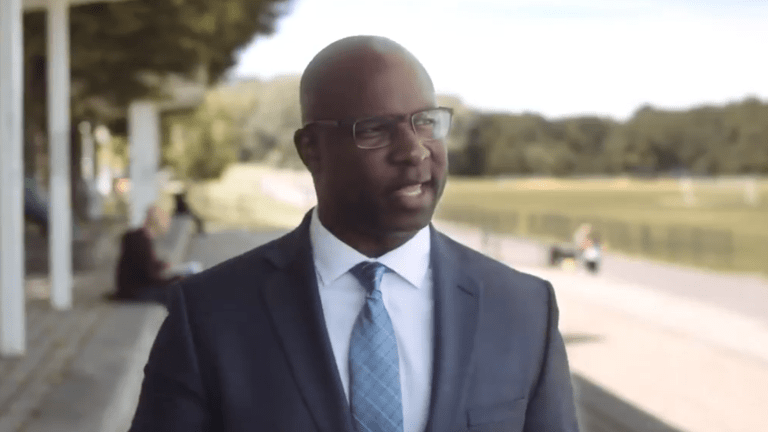 Bronx Principal Jamaal Bowman announces he is running for Congress
Jamaal Bowman, a principal of a public middle school in the Bronx, has announced that he is running for Congress.
Bowman will be running against Rep. Eliot Engel, a 16-term Democrat representing New York's 16th Congressional District, in the 2020 election.
"It's time to build a new America ― a new America that taps into its unlimited potential, a new America that leverages the brilliance of children and people from diverse backgrounds," Bowman says in his official announcement video. "That's the America I want to be a part of, the America I want for my children and grandchildren."
Bowman promises to fight for "Medicare for All," as well as tuition-free public college, a Green New Deal, criminal justice reform and the devolution of public school control to local communities.
Bowman helped found and is currently serving as the principal of the Cornerstone Academy for Social Action. He is a proud supporter of the out movement, which encourages 3rd through 8th graders in the state of New York to opt-out of standardized testing. 
"We have to take back our schools," Bowman said back in 2017, pointing to standardized testing as part of the racial eugenics movement. "As we know, black people have been terrorized throughout American history from slavery to Jim Crow, to crack-cocaine, to mass incarceration, to the continual standardized tests."
Engel is one of the most powerful incumbents in the Democratic House majority facing a primary election challenger. 
"I think we're doing the people we represent and the country a disservice by focusing on 2020 primaries when we have so much to do right now in Washington," he said earlier this year per the New York Times.