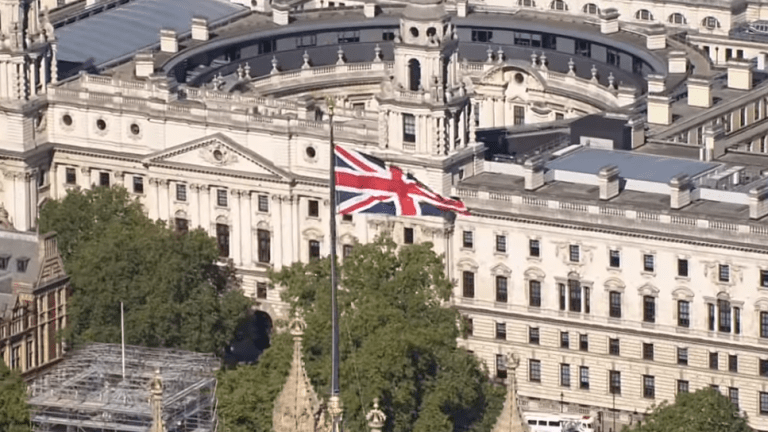 British Ambassador to the U.S. Resigns Following Leaked Memos
Sir Kim Darroch, Britain's ambassador in Washington, D.C. has resigned following the leaking of emails and memos in which he slammed the Trump administration.
Darroch reportedly described President Trump as "incompetent" and "inept" in memos and notes sent to the British Foreign Commonwealth Office (FCO).
"We don't really believe this administration is going to become substantially more normal; less dysfunctional; less unpredictable; less faction riven; less diplomatically clumsy and inept," Darroch wrote to senior politicians in the leaked memos.
In his resignation letter, Darroch stated that it was "impossible for me to carry out my role as I would like," and said the powers that be can now begin to search for his successor.
"Since the leak of official documents from this embassy, there has been a great deal of speculation surrounding my position and the duration of my remaining term as ambassador," he said. 
"I want to put an end to that speculation... Although my posting is not due to end until the end of this year, I believe in the current circumstances, the responsible course is to allow the appointment of a new ambassador."
After catching wind of the leaked emails, the president launched a scathing attack on Darroch via his Twitter account on Tuesday:
"The wacky Ambassador that the U.K. foisted upon the United States is not someone we are thrilled with, a very stupid guy. He should speak to his country, and Prime Minister May, about their failed Brexit negotiation, and not be upset with my criticism of how badly it was handled," he tweeted.