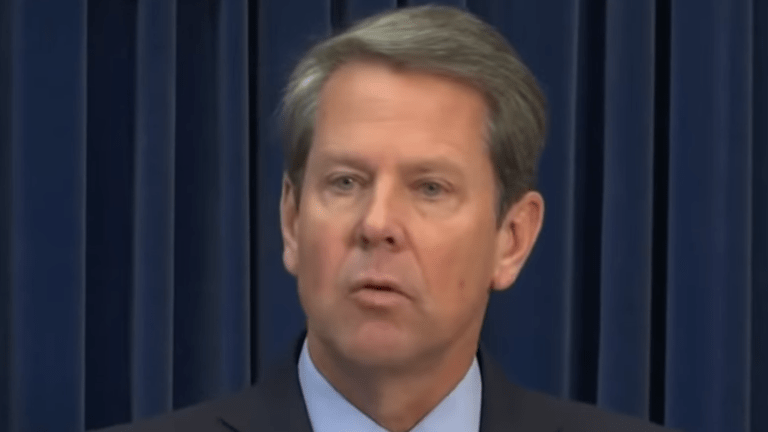 Brian Kemp Resigns as Georgia Secretary of State; The Votes for Governor are Still Being Counted
Republican Brian Kemp has officially resigned as Georgia's secretary of state, just one day after declaring victory the race for Georgia Governor.
The news comes as a surprise to some, as the race for Georgia is still ongoing. Opponent Stacey Abrams has not conceded the vote and the race is still too close to call. Kemp said he was resigning to focus on the transition process.
"In addition to having the right team, you need energy and focus," Kemp said at a news conference in Atlanta alongside Gov. Nathan Deal. "That is why effective 11:59 a.m. today, I'm stepping down as secretary of state."
Kemp still leads in the race for Governor with 50.3 percent to her 48.7 percent.
NAACP President Derrick Johnson released a statement Thursday saying it was "unfortunate" that Kemp didn't step down months ago to ensure a fair election. 
"Whether it's malicious intent or benign neglect, Kemp's actions during the election were textbook voter suppression and surely decreased voter confidence among residents in the state," Johnson said. "His actions were strategic, careless and aimed at silencing the voting power of communities of color in the state, and although his resignation comes at an interesting time, amidst a recount of the gubernatorial race, the NAACP will be closely watching how these events unfold."
He stepped down far too late. Essentially, Kemp ran and controlled the election he was running in. Georgia should demand a runoff regardless.