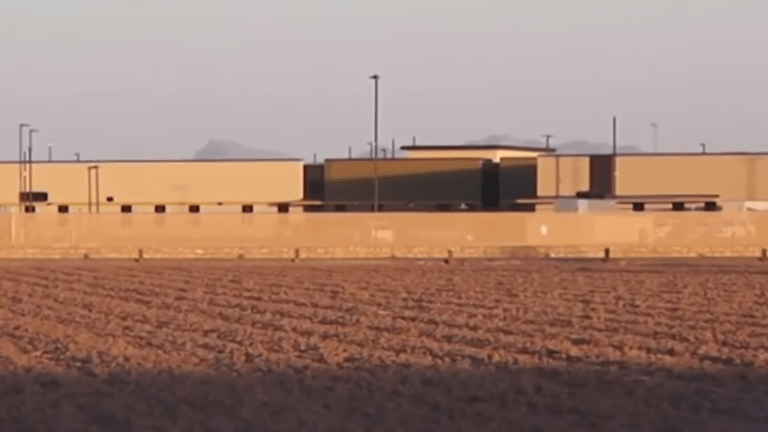 Border Patrol stopping Americans from donating toothbrushes and diapers to detained children
Border patrol is reportedly blocking Americans who are trying to donate soap and other toiletries to detained migrant.
According to RawStory, Austin Savage headed to a Border Patrol facility after loading up on diapers, wipes, soaps, and toys with friends. Savage said the toiletry drive was in response to an article from The New York Times.
"Children as young as 7 and 8, many of them wearing clothes caked with snot and tears, are caring for infants they've just met, the lawyers said. Toddlers without diapers are relieving themselves in their pants. Teenage mothers are wearing clothes stained with breast milk," Caitlin Dickerson wrote in the NY Times article.
"Most of the young detainees have not been able to shower or wash their clothes since they arrived at the facility, those who visited said. They have no access to toothbrushes, toothpaste, or soap."
More than 300 migrant children from the Clint location after the unsanitary conditions were made public. As well as the children having no access to soap and toothbrushes, there is also a lice infestation in the facility.
Savage and his friend headed to a facility near Clint but were turned away.
"A good friend of mine is an immigration attorney, and he warned us that we were going to get rejected," Savage said. "We were aware of that, but it's just the idea of doing something as opposed to passively allowing this to occur."
Democratic state Rep. Terry Canales tweeted over the weekend that he wrote to Border Patrol asking for a list of acceptable items to donate. Officials responded by email telling his office that they do not accept donations. 
"The whole situation is disgusting, but I'm always hopeful that the better part of us as human beings will shine through," said Canales, whose district neighbors the McAllen facility. "Those children feel like the world has given up on them, and we have to fight for them."