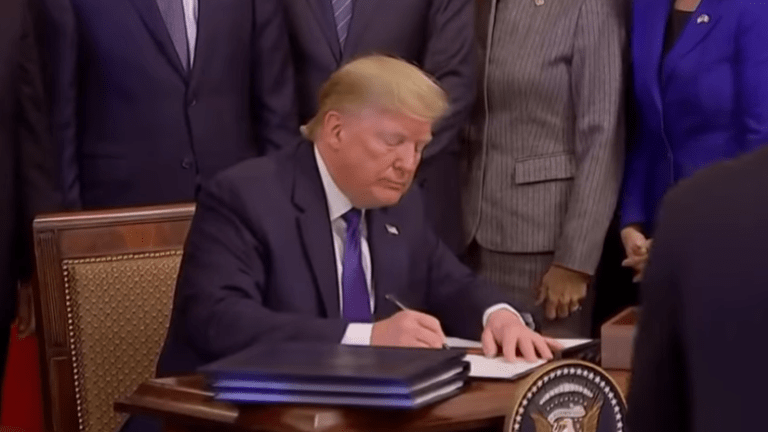 Bolton told Barr he was concerned Trump did favors for China, Turkey leaders
Former national security adviser John Bolton reportedly told Attorney General William Barr that he was concerned that President Trump was granting personal favors to the leaders of China and Turkey.
Several sources familiar with Bolton's memoir manuscript spoke to The New York Times, where they dropped the bomb.
The memoir is as of right now, unpublished, but he has denied leaking the details to the press.
Bolton, in a joint statement with publisher Simon & Schuster, said that they were not involved in leaking transcripts of Bolton's book to the Times. Bolton has not denied any of the information that has been leaked.
The Times also reported this week that Bolton claimed in the memoir that Trump attempted to tie hundreds of millions of dollars in aid to Ukraine to his requests for the country's president to investigate former Vice President Joe Biden and his son Hunter Biden.
Sources aware of the book told The New York Times that he writes that Trump personally told him that $391 million in aid to Ukraine was to be frozen until Ukrainian officials announced the investigations.
Trump has denied all of the allegations reportedly made by Bolton.
"I NEVER told John Bolton that the aid to Ukraine was tied to investigations into Democrats, including the Bidens," Trump tweeted. "In fact, he never complained about this at the time of his very public termination. If John Bolton said this, it was only to sell a book."
Rudy Giuliani, the personal attorney for the president, issued a statement to ABC News, shooting down Bolton's claims:
"I used to like and respect John, and tell people they were wrong about how irresponsible he was. I was wrong."
"He never once expressed concern to me. If he had confronted me, I could have explained it to him.....He wasn't man enough to just ask and instead makes false and irresponsible barges to write a book about his failed career."