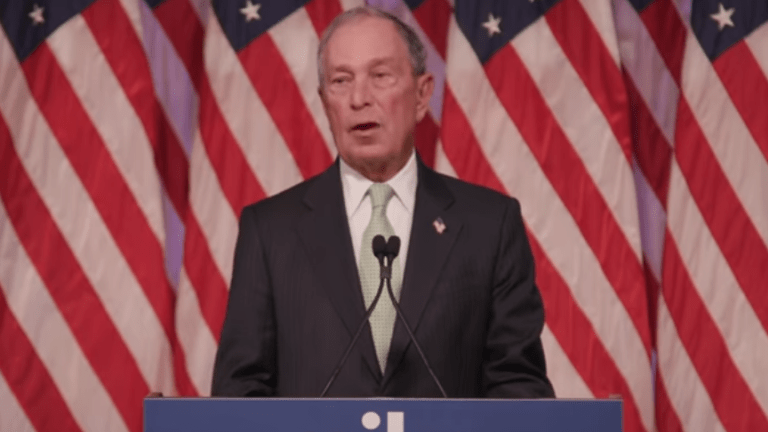 Bloomberg: 'We need more immigrants'
Michael Bloomberg has said that he believes the country needs "an awful lot more immigrants rather than less," in stark contrast to the Trump administration's agenda.
"We need immigrants to take all the different kinds of jobs that the country needs — improve our culture, our cuisine, our religion, our dialogue and certainly improve our economy," Bloomberg said at a Mexican restaurant in Phoenix, according to the AP.
"Ripping kids away from their parents is a disgrace," he said.
On Monday, Bloomberg officially announced his presidential bid for 2020.
"Defeating Donald Trump — and rebuilding America — is the most urgent and important fight of our lives. And I'm going all in," the former Republican said. "I offer myself as a doer and a problem solver — not a talker. And someone who is ready to take on the tough fights — and win."
In his statement on Monday, Bloomberg said that Trump "represents an existential threat to our country and our values."
"If he wins another term in office, we may never recover from the damage," the statement continues. "The stakes could not be higher. We must win this election. And we must begin rebuilding America. I believe my unique set of experiences in business, government, and philanthropy will enable me to win and lead."
While on the campaign trail, Bloomberg took another opportunity to apologize for his stop and frisk policy he rolled out while he was New York Mayor.
"How many times do you hear elected officials say, 'I made a mistake'?" Bloomberg asked. "None of us do everything perfectly. I'm sorry it happened, I can't rewrite history. Let's get on with it."