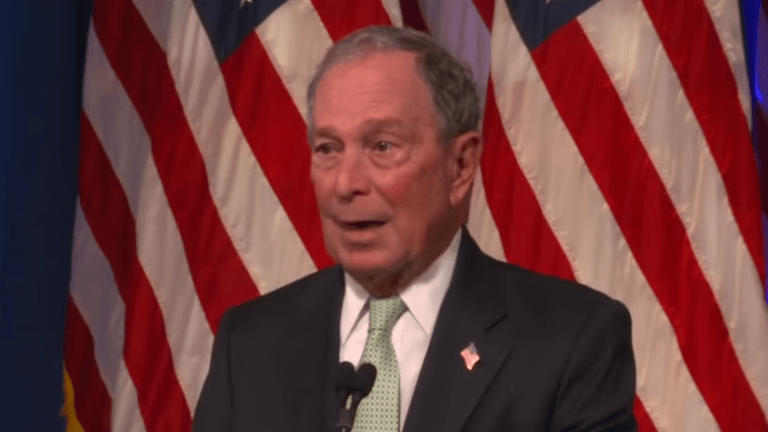 Bloomberg reportedly spent $120 million on ads in presidential race
Michael Bloomberg, the billionaire businessman who entered the presidential race just last month, has reportedly already spent $120 million in presidential ads.
"We've never seen spending like this in a presidential race," said Jim McLaughlin, a Republican political strategist who worked as a consultant for Bloomberg's mayoral bids in New York said per Politico. "He has a limitless budget."
According to the news outlet, Bloomberg is targeting large Super Tuesday states such as California and Texas, spending more than $13 million in each of those states. Bloomberg has also spent that much in Florida, which votes a week after Super Tuesday.
"Defeating Donald Trump — and rebuilding America — is the most urgent and important fight of our lives. And I'm going all in," the former Republican said as he announced his campaign launch back in Nivember. "I offer myself as a doer and a problem solver — not a talker. And someone who is ready to take on the tough fights — and win."
He also ripped into President Trump:
"If he wins another term in office, we may never recover from the damage," the statement continues. "The stakes could not be higher. We must win this election. And we must begin rebuilding America. I believe my unique set of experiences in business, government, and philanthropy will enable me to win and lead."
Bloomberg is currently polling at 4% with Black voters, who make up more than half the Democratic electorate in South Carolina, placing him slightly ahead of Sen. Cory Booker, who's made the state a focus.