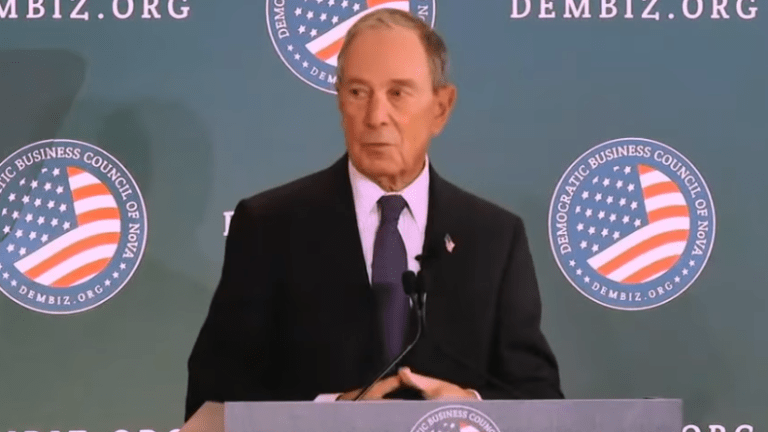 Bloomberg apologizes for calling Booker 'well-spoken'
Michael Bloomberg issued an apology after he referred to fellow Democratic presidential candidate Sen. Cory Booker as "well-spoken."
"I probably shouldn't have used the word," Bloomberg told reporters at a campaign event in Georgia per Politico. "But I can just tell you he is a friend of mine, and he is a Rhodes Scholar, which is much more impressive than my academic background. I envy him, and he can certainly speak for himself."
Booker had responded to Bloomberg's description, stating that the remark was representative of a failure by some of the party's leading White House hopefuls to woo Black voters.
"I was taken aback by it. I'll say this, you know, Mike and I have known each other for a long time," Booker told the Signal Boost radio show on SiriusXM.
"This is part of the campaign, and lots of people say things that they wish they could take back, and I'm sure people — Mike gets it now, I hope," he said, later adding: "I think that what we as a party have to understand is that we can't win without not just the African American vote, but we can't win without the enthusiastic sport of black voters."
Billionaire businessman Bloomberg officially announced his presidential bid for 2020 last month,
"Defeating Donald Trump — and rebuilding America — is the most urgent and important fight of our lives. And I'm going all in," the former Republican said. "I offer myself as a doer and a problem solver — not a talker. And someone who is ready to take on the tough fights — and win."