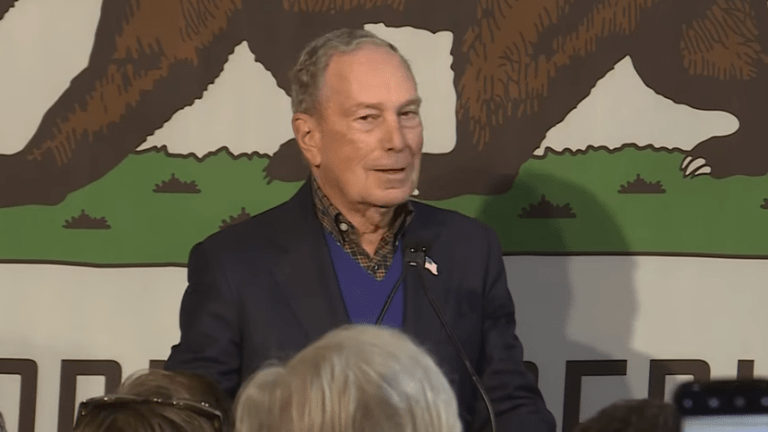 Bloomberg acknowledges white privilege in a bid to woo Black voters
Mike Bloomberg attended Sunday services at Vernon Chapel AME Church in his plan to increase job opportunities and homeownership in Black neighborhoods and invest $70 billion in struggling areas across the country.
Since his late entry to the campaign, Bloomberg has focused on targeting potential voters by shelling out millions in television ads. Still, in a bid to win over potential Black voters, Bloomberg has acknowledged his own white privilege.
To further make his point, Bloomberg involved the race riots in Tulsa, otherwise known as "Black Wall Street."
"The exploitation worked exactly as it was designed to — slavery, sharecropping, Jim Crow, segregation and redlining," Bloomberg said in his speech. "For hundreds of years, America systematically stole black lives, black freedom and black labor. Well, it's past time to say enough — and to damn well do something about it."
"As someone who has been very lucky in life, I often say my story would only have been possible in America — and I think that's true," Bloomberg said in the Greenwood hall per Politico. "But I also know that my story might have turned out very differently if I had been black, and that more black Americans of my generation would have ended up with far more wealth, had they been white."
"Instead," he said, "they've had to struggle to overcome great odds, because their families started out further behind, and excluded from opportunities — in housing, in employment, education, and other areas."
Bloomberg says that if elected, he wants to see one million new Black homeowners and 100,000 new black-owned businesses in the next decade. Banks would need to update their credit-scoring requirements while he'd also create a Housing Fairness Commission funded with an initial $10 billion.