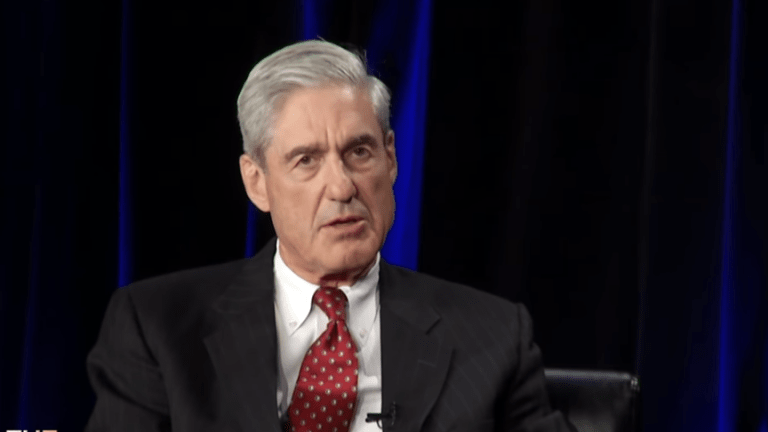 Bill to Protect Mueller Blocked in Senate by GOP Leadership
A bill to protect special counsel Robert Mueller from being fired has been blocked in the Senate.
Sen. Jeff Flake (R-Ariz.) requested to bring the legislation to the Senate floor for a vote but has been shut down yet again.
The request was blocked by Senate Majority Leader Mitch McConnell (R-Ky.) McConnell had told reporters that he believed that Mueller should be able to finish his investigation and that he didn't believe the special counsel was in danger of being fired. But the Democrats have been battling to prevent any interference into the Mueller investigation since the dramatic firing of former Attorney General Jeff Sessions and the subsequent hiring of Matthew Whitaker in his place.
"There's been no indication ... that Mueller investigation will not be allowed to finish and it should be allowed to finish. We know how the president feels about the Mueller investigation but he's never said he wants to shut it down," McConnell told reporters during a press conference. 
Flake responded, saying, "With the firing of the attorney general ... the president now has this investigation in his sights and we all know it.
"How such an investigation can be the cause of controversy is beyond me. ...[And] presidents do not get to determine what gets investigated and what and who does not," Flake said.
Members from both parties have called for the legislation to be passed and Flake believes that Whitaker should recuse himself from the position many are saying Whitaker is not even qualified to hold.
"Yes. Yes, well I think he shouldn't be in that position at all. To have oversight over the investigation, that's what seems unconstitutional," Flake said. 
If the bill had been passed, the legislation that would protect Mueller, or any other special counsel, in the event he is fired. A firing could only happen by way of a senior DOJ official.
Flake is not giving up.
"I can't think of values held more dear than the independence of our judicial system and an electoral system free of malign influence, either foreign or domestic. When I think of the things that we hold most dear, those things are at the top of the list. It is our sworn oath to keep it that way," Flake said from the Senate floor. 
We can rest assured that he will e returning to the floor with the bill sometime in the very near future.