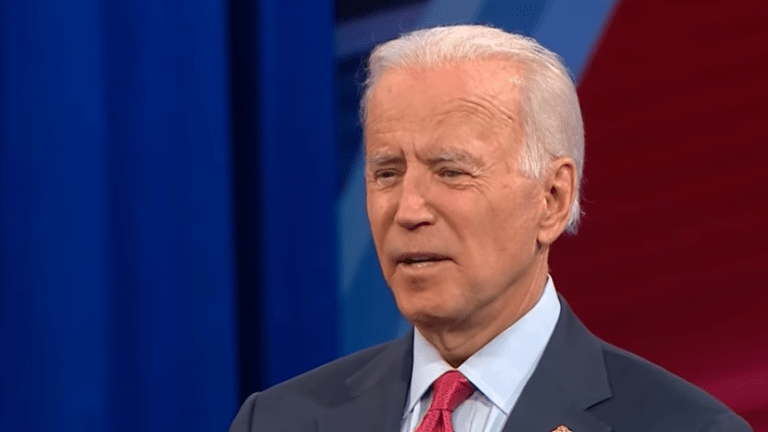 Biden: 'Trump doesn't want me to be the nominee'
Former Vice President Joe Biden has alleged that President Donald Trump does not want him to be the Democratic presidential nominee - he says the impeachment proceedings prove as much.
"I've learned something from these impeachment trials — I've learned that Donald Trump doesn't want me to be the nominee," Biden told the audience at the fifth Democratic presidential debate in Atlanta. 
"Vladimir Putin doesn't want me to be president," he added. 
Impeachment proceedings are currently underway following claims that Trump tried to pressure Ukraine to investigate Biden and his son, Hunter Biden, in exchange for foreign aid.
Back in October, Biden has joined the scores of Democrats who called for Trump's impeachment.
At the time, Biden claimed that the president "indicted" then "convicted himself" when he asked foreign nations to investigate the presidential candidate and his son.
"He should be impeached," Biden said per POLITICO. "He's shooting holes in the Constitution, and we cannot let him get away with it. This isn't a game, this is deadly serious."
Weeks later, the House approved procedures for an impeachment inquiry into President Trump's dealings with Ukraine. The measure passed in a 232-196 party-line vote. Only two Democrats voted against it and with zero backing from the Republicans.
"Sadly, this is not any cause for any glee or comfort. This is something that is very solemn, that is prayerful," Pelosi said ahead of the vote. "I doubt anybody in this place, or anybody that you know comes to Congress to take the oath of office, comes to Congress to impeach the president of the United States, unless his actions are jeopardizing our honoring our oath of office."