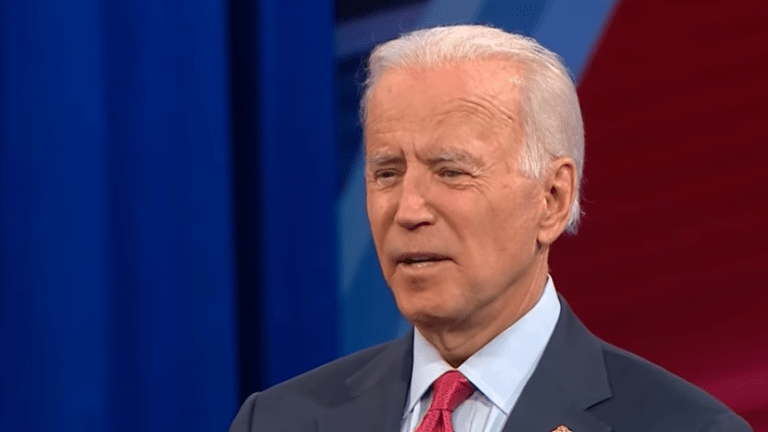 Biden to Trump: 'NATO is not a protection racket'
Former Vice President Joe Biden criticized President Trump, stating that NATO is not a "protection racket," and accusing him of being the laughing stock of the world.
"The world is laughing at President Trump. They see him for what he really is: dangerously incompetent and incapable of world leadership," Biden said in IOWA this week, per Politico.
Earlier this week, a video surfaced of the Canadian prime minister mocking President Trump for holding a lengthy press conference that delayed the NATO summit.
In the footage, Trudeau is seen exchanging digs with French President ­Emmanuel Macron, British Prime Minister Boris Johnson, and others, and although Trump's name is never mentioned, it's clear who the men were speaking of. You can take a look at the clip below.
Biden's presidential campaign later released a digital ad that includes the now-infamous footage of world leaders making fun of Trump.
The White House refused to take part in Wednesday's hearing on impeachment proceedings, citing NATO as a reason, But Biden says that Trump is misusing the nation's commitments to NATO.
"NATO is not a protection racket," Biden said.
Biden remains the Democratic frontrunner and was recently endorsed by former secretary of state and 2004 Democratic presidential nominee John Kerry.
"When Chairman Biden became Vice President Biden, he didn't just hand me a gavel, but a legacy of getting things done with integrity and bipartisanship, and shared experiences on hundreds of thousands of miles traveled together building relationships around the world," Kerry said in a statement.