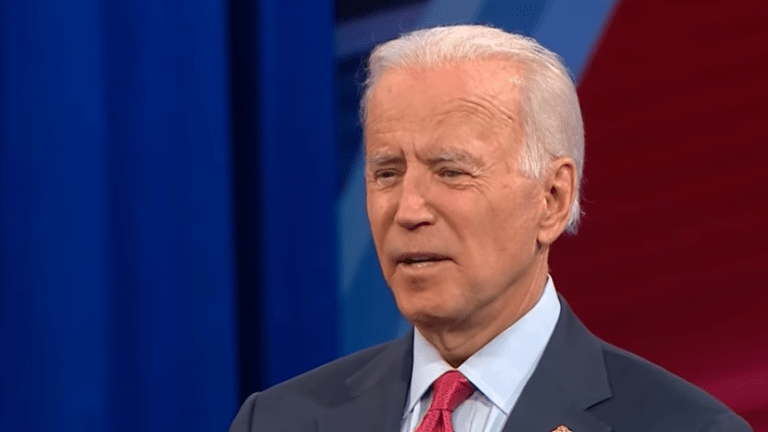 Biden: 'There's zero rationale for GOP to call on son Hunter to testify in impeachment hearings'
Former Vice President Joe Biden has stated that he thinks there is "zero rationale" for his son, Hunter Biden, to have to testify in the ongoing impeachment hearings.
"Every single, solitary, serious investigator... looked at this and said there's absolutely zero basis to the accusation that I acted inappropriately or that my son did," Biden told the Iowa audience during Monday's televise Town Hall. "This is all about Trump trying to create a diversion... There's not a scintilla of evidence pointing out that anything is wrong."
He continued: "There is zero rationale for that to happen," Biden told CNN anchor Erin Burnett. "Nobody has suggested that anything was done that was inappropriate. This is all a diversion. This is classic Trump, classic Trump. Focus on the problems. We have a president who is one of the most corrupt people to serve in that office."
He then hurled a challenge at the sitting president, "I released 21 years of my tax returns in detail. Mr. President, you're worried about corruption? Release some of yours!"
Republicans want to call Biden's son as a witness so that Rep. Devin Nunes "can assist the American public in understanding the nature and extent of Ukraine's pervasive corruption," he wrote in a letter to the House.
Trump has repeatedly attacked Hunter Biden over his foreign business deals, even urging China to investigate him.
Last month, Hunter Biden sat down for an interview, where he expressed some regret about his prior dealings.
"In retrospect, look, I think that it was poor judgment on my part. Is that I think that it was poor judgment because I don't believe now when I look back on it -- I know that there was -- did nothing wrong at all," Hunter Biden told ABC News. "However, was it poor judgment to be in the middle of something that is...a swamp in — in — in many ways? Yeah."
"I gave a hook to some very unethical people to act in illegal ways to try to do some harm to my father. That's where I made the mistake," said Biden. "So I take full responsibility for that. Did I do anything improper? No, not in any way. Not in any way whatsoever."