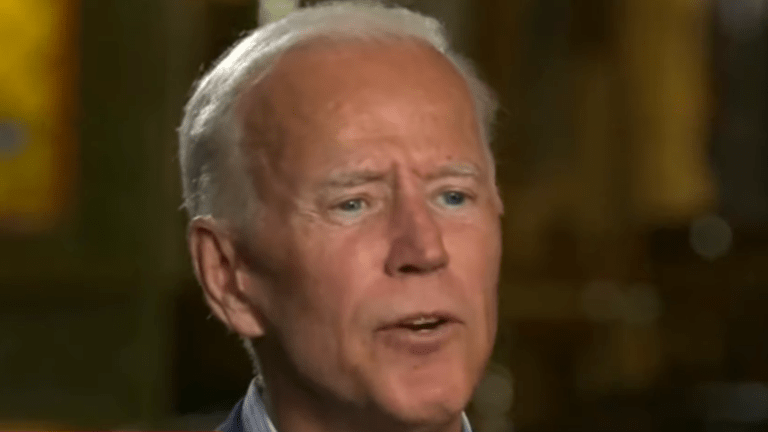 Biden: I was not Prepared for Kamala Harris to come at me over Busing'
Former Vice President Joe Biden revealed that he was unprepared for the way that Sen. Kamala Harris challenged him on the issue of busing during the Democratic debate last weekend.
"I was prepared for them to come after me, but I wasn't prepared for the person coming at me the way she came at me," Biden said during an interview with CNN's Chris Cuomo. 
Biden claimed that his opposition to busing was taken out of context:
"You had overwhelming response from the African American community in my state," Biden said. "They were, they did not support it. They did not support it." 
"It's so easy to go back and go back 30, 40, 50 years and take a context and take it completely out of context," Biden said. He added, "Busing did not work. You had overwhelming response from the African American community in my state -- my state is the eighth largest black population in the country, as a percent of population -- they did not support it."
He then told Cuomo that instead of funding busing, he proposed to increase funding for low-income schools, as well as making preschool accessible at the age of three.
"Every child out there is capable, but they're living in circumstances that make it difficult," he said. "So what are we doing? We're sitting around here as if it's an insoluble problem."
Harris' communications director Lil Adams responded to Biden's interview, denying that Harris personally attacked the presidential candidate.
"She started off her comments in the debate by saying and affirming that she doesn't believe that the vice president is racist and she's always had respect for the vice president," Adams said. "I can't speak to why he was or wasn't prepared. That's for him and his team to decide and explain. What she was pointing out was a very real disagreement on the record. These are on decisions and actions that he made. This is what a presidential debate is. It's to decide who has the record, who has the ideas, who has the vision to lead the party against this -- against Donald Trump."