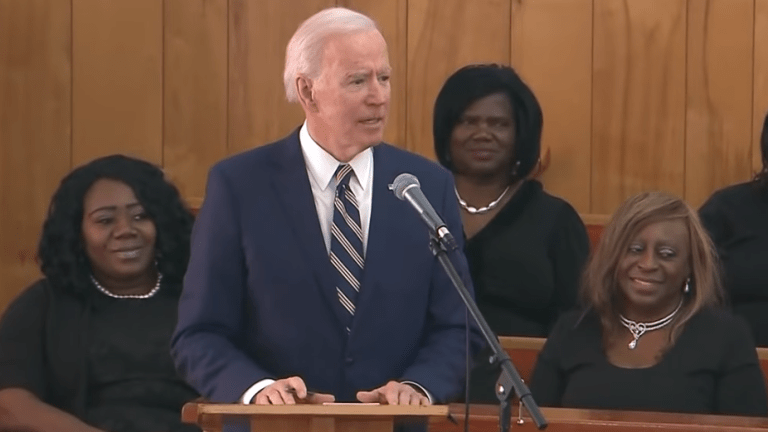 Biden condemns hate by mentioning Trump and K.K.K. in same sentence
Former Vice President Joe Biden took a bold leap during his most recent speech, by mentioning both President Trump and the Ku Klux Klan in the same sentence while condemning hate.
Biden paid a visit to Sunday services at Bethlehem Baptist Church where he made the controversial comparison:
"This president and his — the Ku Klux Klans and the rest of them, they think they've beaten us again. But they have no idea — we're just coming back," Biden told the congregation.
"I thought you could defeat hate," he said. "But hate only hides. It never fully goes away," he added, mentioning the white supremacist violence in Charlottesville, Va., in 2017. "And they asked the president what he thought, and he said, 'There were very fine people on both sides.'"
Over the past few days, Biden has been exchanging not-so-pleasantries with Sen. Bernie Sanders over the issue of Social Security.
New Hampshire, Sander claimed that "time and time again, Joe Biden has been clear in supporting cuts to Social Security."
At the event in New Hampshire on Sunday, Sanders was asked if gender remained an obstacle for female politicians, he responded "yes," before quickly changing the subject.
"The answer's yes, but I think everybody has their own sets of problems," he said. "I'm 78 years of age. That's a problem. There are a lot of people who say, 'Well, I like Bernie, he's a nice guy, but he's 78 years of age.' So we have to argue, 'Please look at the totality of who I am.'"