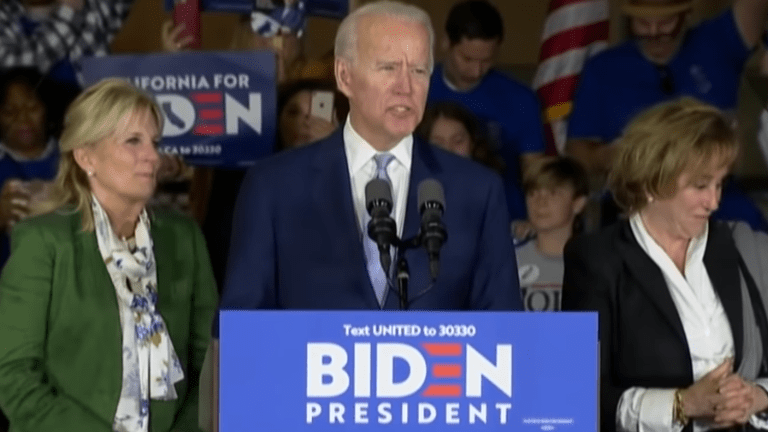 Biden commits says he will name female running mate if elected
Former Vice President Joe Biden has once again committed to choosing a female running-mate if he is elected as the Democratic presidential nominee.
"I would pick a woman to be my vice president," Biden said during Sunday's Democratic primary debate.
Biden also committed to appointing the first Black woman to the Supreme Court. 
"If I'm elected president, my Cabinet, my administration will look like the country, and I commit that I will, in fact, appoint a, pick a woman to be vice president," Biden said at the CNN-Univision debate in Washington, DC. "There are a number of women who are qualified to be president tomorrow. I would pick a woman to be my vice president."
Opponent, Vermont senator Bernie Sanders, also stated that he too would likely choose a female running mate.
"For me, it's not just nominating a woman," Sanders said. "It is making sure that we have a progressive woman, and there are progressive women out there, so my very strong tendency is to move in that direction."
For either candidate, they are likely to choose one of the many women who ran their own campaigns for 2020 but were later forced to drop out.
These women include Massachusetts Sen. Elizabeth Warren, Minnesota Sen. Amy Klobuchar, New York Sen. Kirsten Gillibrand, California Sen. Kamala Harris, and author Marianne Williamson.
There has never been a female vice president in the history of the country. Many feel that Biden will most likely tap Harris as VP -- although Stacey Abrams has been mentioned heavily since Biden first announced his campaign last year.