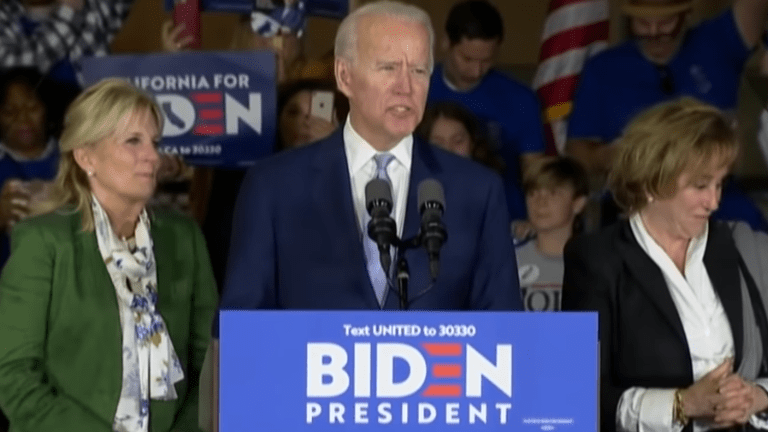 Biden claims several Super Tuesday victories
Former Vice President Joe Biden is projected to win more than half of the 14 states on Super Tuesday, beating out Vermont Sen. Bernie Sanders and Michael Bloomberg in what was being touted as an extremely close race.
Biden managed to secure several states, including Minnesota, Oklahoma, and Massachusetts -- home-state of Sen. Elizabeth Warren.
Biden also netted big wins in Alabama and the swing state of Virginia as well as North Carolina, Tennessee, and Arkansas.
Sanders did not do too badly on Super Tuesday either. Although Biden appears to have secured the majority of the states, Sanders was projected as the winner of four states, including California. California is a huge deal. Sanders also won big in his home state of Vermont as well as Colorado and Utah.
"It's a good night, and it seems to be getting even better," Biden said at a rally in Los Angeles. "They don't call it Super Tuesday for nothing."
Sanders was equally as excited about his results:
"Tonight, I can tell you with absolute confidence, we're going to win the Democratic nomination, and we're going to defeat the most dangerous president in the history of this country," Sanders said.
Warren placed third on the night, and it is now being speculated that she will end her campaign and throw her support behind Sanders -- but it appears that she isn't prepared to throw the towel in just yet.
"Prediction has been a terrible business and the pundits have gotten it wrong over and over," she said from Detroit. "I have some advice I want to start with tonight. Here's my advice: cast a vote that will make you proud, cast a vote from your heart, and vote for the person you think will make the best president of the United States."